Promoting School Attendance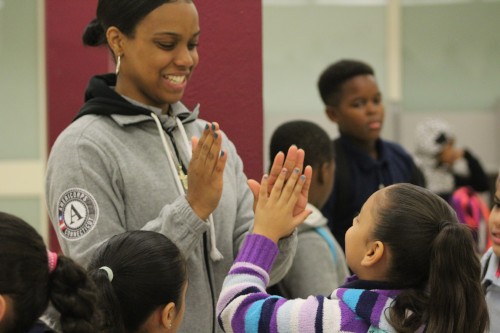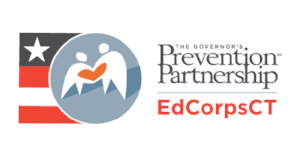 Chronic absence is defined as missing 10 percent or more of the total number of school days during the school year.  These students are at serious risk for falling behind in school.  In Hartford, nearly 1 in 3 students are considered chronically absent.  Students are chronically absent for many reasons:  disciplinary reasons, homelessness, illness, lack of childcare for other children, and unsafe neighborhoods.
Hartford Public Schools' strategic plan targets chronic absenteeism as an equity indicator, with a district wide goal of reducing chronic absenteeism by 10% of its current rate of 23.6% by 2020. 
Education is intended to be a great equalizer, but students need to be in their seats every day, and have the support needed to learn and thrive in order for that to happen. 
EdCorpsCT is The Partnership's innovative approach to reduce chronic absenteeism and improve academic outcomes through mentoring, academic support, and family engagement.  EdCorpsCT is funded in part by the Connecticut Commission on Community Service and other, private funders.
EdCorpsCT provides 10 full-time, near-peer AmeriCorps members to support 90 chronically absent students in Hartford.  The EdCorps members provide support to these students before, during, and after school. 
The Partnership adapted the EdCorpsCT model from the successful City Year model and the Balfanz approach to reduce chronic absenteeism.  The ultimate goal of the program is to create tools and procedures that can facilitate a district wide (and beyond) roll-out of the approach. 
The program is in its second year.  In the first year, 75% of the students involved in the program improved their math and language arts scores and 33% were no longer considered chronically absent!
---

Ready to join the EdCorpsCT Team?
About the Connecticut Commission on Community Service
The Connecticut Commission on Community Service administers programs under the National and Community Service Trust Act of 1993. The Commission is dedicated to supporting service and civic engagement to strengthen communities throughout Connecticut. In partnership with the Office of Higher Education, the Commission funds and supports programs that encourage all Connecticut residents to volunteer.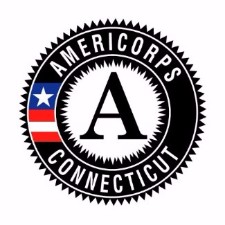 About AmeriCorps
AmeriCorps engages more than 75,000 members in intensive service annually to serve through nonprofit, faith-based, and community organizations at 25,000 locations across the country. These members help communities tackle pressing problems while mobilizing millions of volunteers for the organizations they serve. AmeriCorps is a program of the Corporation for National and Community Service, a federal agency that engages more than 5 million Americans in service through its AmeriCorps, Senior Corps, Social Innovation Fund, and Volunteer Generation Fund programs, and leads the President's national call to service initiative, United We Serve.
About the Hartford Public Schools
Hartford Public Schools consists of 48 community, neighborhood and magnet schools. With an enrollment of more than 20,000 students, the Hartford district provides education and social service for a richly diverse population in Connecticut's capital city and the Greater Hartford region.