---
2021 Advancing Mentoring for Youth Awards
Ceremony: February 18, 10:15 am
---
Excellence in Mentoring Award
Charlene Russell-Tucker // Deputy Commissioner, Connecticut State Department of Education
Charlene Russell-Tucker is the Deputy Commissioner of Education for the Connecticut State Department of Education, a role in which she oversees educational supports and wellness priorities. Prior to her appointment as Deputy Commissioner in November 2019, she served as Chief Operating Officer and Division Chief for the Department's Office of Student Supports and Organizational Effectiveness. She also served as Associate Commissioner of Education and Bureau Chief within the Department overseeing a portfolio of programs and services that included student health, nutrition, safety, adult education, special education, magnet, and charter schools.
She is a performance-driven and visionary education leader with over 20 years' experience in successfully leveraging the interconnectedness of the social, emotional, physical, and mental health of students and their families as foundations for positive school and life outcomes. She passionately supports family and community engagement in education and leads school attendance and school discipline initiatives with an intensive focus on equity and diversity.
In 2015, Ms. Russell-Tucker was named to the inaugural class of 100 Women of Color in Connecticut. In 2018, she was welcomed to the Campaign for Grade-Level Reading's Council of Champions. On a personal note, Ms.Russell-Tucker believes in finding and fulfilling one's life's purpose.
---
Mentoring Ambassador Award
Larry Selnick // Webster Bank (Retired)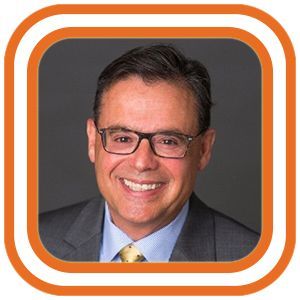 Larry Selnick has served as a mentor for many years and was pivotal in the creation of the Webster Bank Mentoring Program.   
In 2002, Larry, then head of the Diversity Committee at Webster Bank, founded the bank's school-based mentoring program. Collaborating with the Governor's Prevention Partnership, Larry recruited bank employees to spend an hour each week serving as a mentor to youth.
Although Larry handed over the reins of his position as head of mentoring at Webster in 2008, he became the bank's mentoring "Chairman Emeritus." He remains very active attending trainings, recording testimonials, and responding to the importance of mentoring for media inquiries.
In January 2015, Webster Bank received a national award given to the corporation for its work toward the advancement of mentoring. Larry accepted the Corporate Mentoring Champion Award at the National Mentoring Summit in Washington. D.C. on behalf of the bank.
Larry previously served on The Partnership's Board of Directors.  He retired last year from Webster Bank after twenty-five years.