PARTNERSHIP CONNECTION: Connecting Our Partners to Our Work


February 2016
DR. MENTOR'S CORNER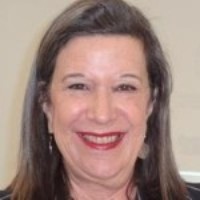 Best Time to Market Your Mentoring Program
The choice facing managers of mentoring programs is not whether to market or not, but rather whether to do it well or poorly. Promoting your program will help with strategic planning, raising the level of awareness about the need for mentoring in the community, implementation, mentor and mentee recruitment, management, fundraising and sustainability.
The time to launch a marketing plan is not as a solution to a crisis. When funding is drying up or additional mentors cannot be found, this is not the time to plan a major promotion of your program. It must be a long term effort, designed to send a message about the need and importance of mentoring. That translates to 365 days a year.
If you are hoping to increase the number of mentors next fall, and you do not have a year round plan, today is not too soon to begin promoting the effort. That means reaching out to all the internal and external publics that benefit from your mentoring program. It also means creating a plan to work effectively with the media, local corporations and the Chamber of Commerce and making sure that well written and printed brochures and fact sheets filled with happy photos of mentors and mentees are well placed in strategic locations in your community.
If your town has public transportation, get permission to place a poster enticing individuals to become mentors on the back of the buses. I love when a billboard company that has some unrented signage will donate a billboard to the mentoring program for a month or two. One community with whom I work managed to get information about their mentoring program as an ad before the main feature in the local movie theatre. Along with the previews of upcoming movies is an advertisement for volunteering to become a mentor. My all time favorite idea is convincing a school principal to place a permanent sign outside a school in a parking spot next to those always reserved for the principal and nurse. It reads "Reserved for the mentor of the month!"
There are hundreds of no-cost or low cost ways to market your program. The more people in a community that know about the mentoring program, the better the chance that it will yield more mentors and more money.
For more information, contact Dr. Susan G. Weinberger, President of the Mentor Consulting Group, consultant to the CT Mentoring Partnership and Editor of this newsletter. She can be reached at DrMentor@aol.com