PARTNERSHIP CONNECTION: Connecting Our Partners to Our Work

February 2016
Keeping Kids Safe: A Focus on Students with Disabilities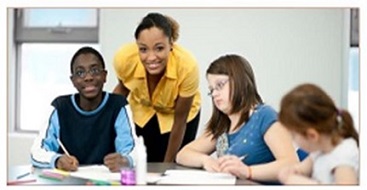 Children with disabilities are significantly more likely to be bullied than their nondisabled peers.  Once thought to be a harmless rite of passage, over the past decades it has been determined that bullying leads to multiple risk factors including decreased academic achievement and connectedness to the school community.
In 2013, The Partnership developed an innovative training curriculum for schools to address bullying and harassment for students with disabilities. Supported by an initial grant from the Connecticut Council on Developmental Disabilities, The Partnership also launched the first in the nation youth-led All-Abilities Alliance, a group whose focus is to create a welcoming environment for all students regardless of ability.  Connection to a peer group creates a sense of safety among students, reducing bullying and empowering students to create awareness of disability issues. Schools can access the All-Abilities Alliance handbook and receive assistance in the implementation and assessment of the Alliance. In addition, we have provided schools with training to address bullying and harassment through a student's Individualized Education Program (IEP) or 504 Plan, provided to all students with disabilities.
Woodstock Academy was the first pilot site for an All-Abilities Alliance after schools from across the state who had participated in The Partnership's school climate work previously were surveyed to potentially participate.  Woodstock has had the program up and running for an entire school year with notable successes including increased awareness of disability issues, bringing together students of all abilities level, and both staff and students being more inclusive of those with disabilities. 
Since the pilot launch, an additional 20 urban, suburban, and rural schools have received training and are starting All-Abilities Alliances of their own.  For more information on how The Partnership improves school climate for youth with disabilities click here.
Over the next year, The Partnership plans to prepare the All-Abilities Alliance for national scalability with a full evaluation process by a university partner, developing web-based training modules and materials, as well as working with the Connecticut Council on Developmental Disabilities' national affiliates. 
For more information, please contact Sandi Soucie, Director of Innovation and Evaluation at Sandi.Soucie@PreventionWorksCT.org or (860) 523-8042 x 50.
"The All-Abilities [Alliance] is a tremendous asset... it has empowered the community to make change for the betterment of all. This year a student with disabilities ran for class president and even though he didn't win, he was supported. The senior class gift will be for improved accessibility to the campus." – School professional