Reducing the Impact of Compassion Fatigue/Vicarious Trauma and Creating Staff Resilience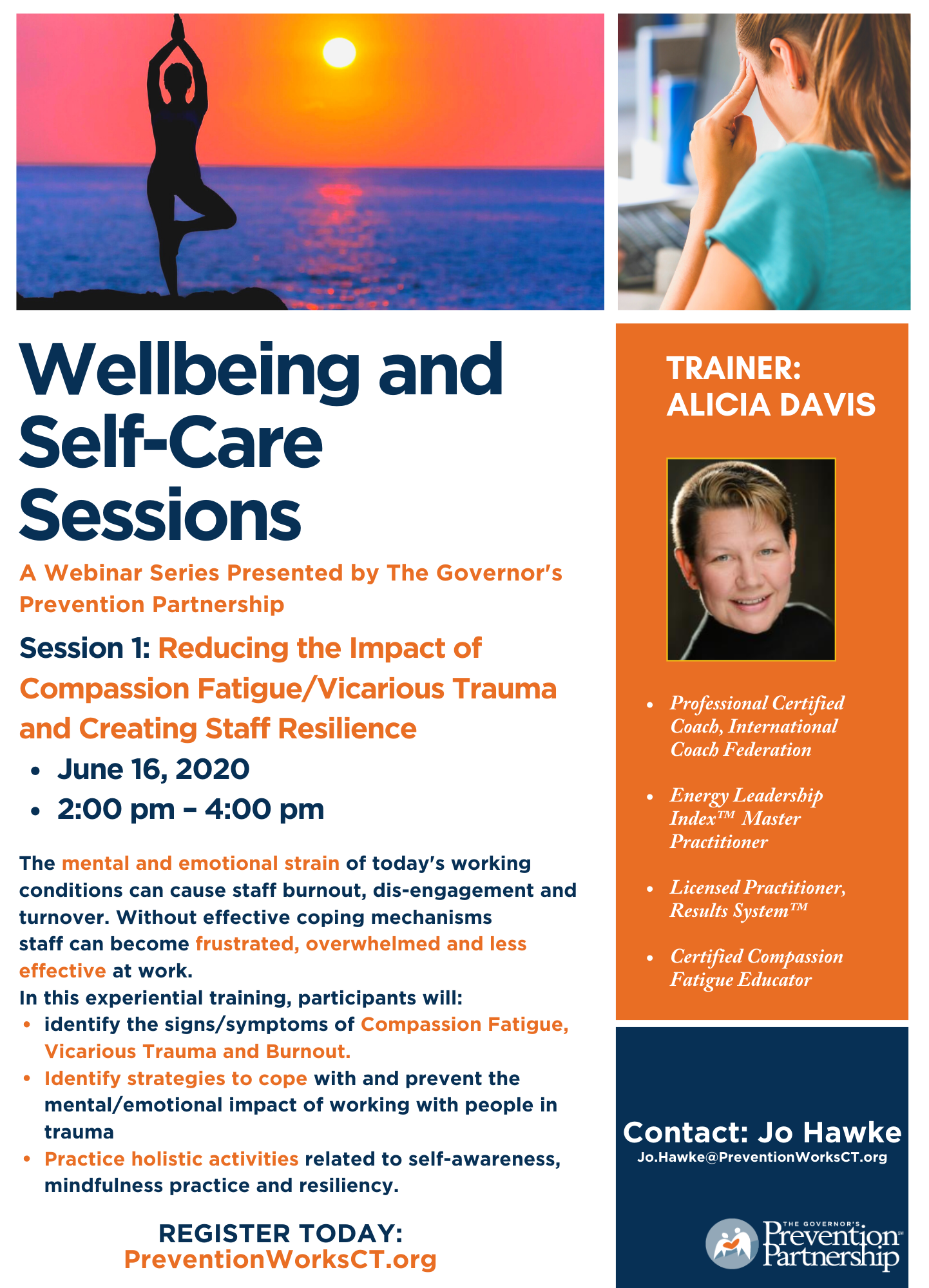 The mental and emotional strain of working in the field of human services can cause staff burnout, dis-engagement and turnover. Without effective coping mechanisms staff can become frustrated, overwhelmed and less effective in their ability to provide high quality care to those they serve. In this experiential training, participants will identify the signs/symptoms of Compassion Fatigue, Vicarious Trauma and Burnout. They will identify strategies to cope with and prevent the mental/emotional impact of working with people in trauma, and will also practice holistic activities related to self-awareness, mindfulness practice and resiliency.
Learning objectives
Participants will
• Discuss the differences between Compassion Fatigue (CF), Vicarious Trauma (VT), Burnout and Emotional Distress and the impact each of these has on care providers.
• Complete a self-assessment identifying signs/symptoms of CF/VT and determine personal at-risk factors.
• Explore and identify ways to incorporate holistic well-being practices as an approach to increasing personal and professional resiliency.
Primary audience(s): Mentoring Providers
Secondary audience(s): Any professional providing services to people who are suffering.
Trainer: Alicia Davis
A Zoom link for the event will be sent to the registrant's email upon registration.