Celebrating Us: Voices of LGBTQ+ Youth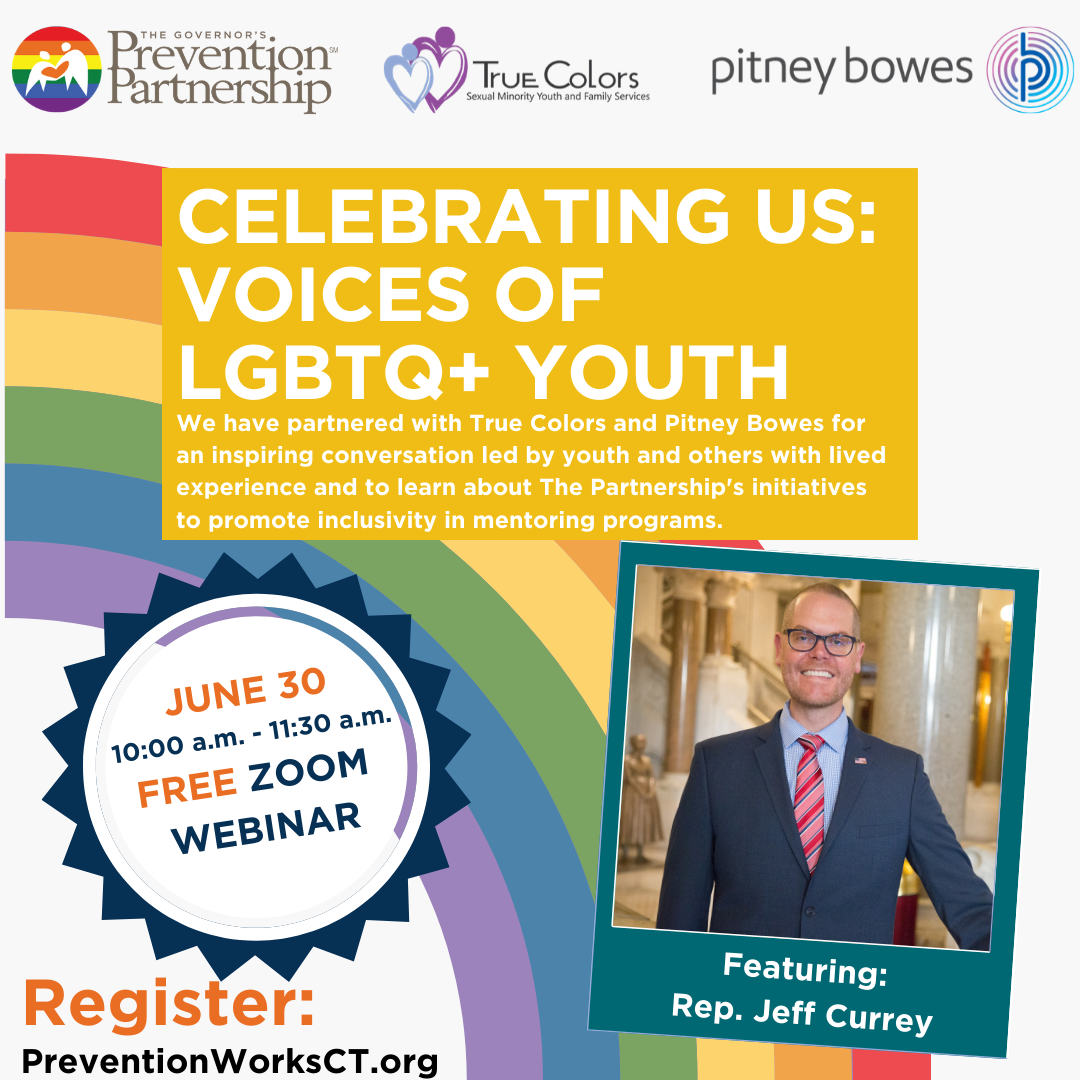 To celebrate Pride Month, The Governor's Prevention Partnership will host a webinar to elevate the voices of the LGBTQ+ community. Youth will discuss how their experiences have shaped their respective identities, strengthened their resilience, and people in their lives who supported them. This webinar will feature a panel discussion featuring a group of 4 young people with lived experience (final panelists pending), and Rep. Jeff Currey (D) – East Hartford.
The Partnership will also describe its initiatives to increase inclusivity and support for all young people by developing trainings for mentoring providers and mentors who work with LGBTQ+ youth in school and community-based settings.
The Partnership is proudly partnering with Pitney Bowes and True Colors on this initiative.
Zoom information will be emailed to participants upon registration.
This webinar will be recorded for future use and distribution by The Governor's Prevention Partnership and authorized partners.