Statewide Partnerships in Practice: Quarterly Meeting - Autumn, 2020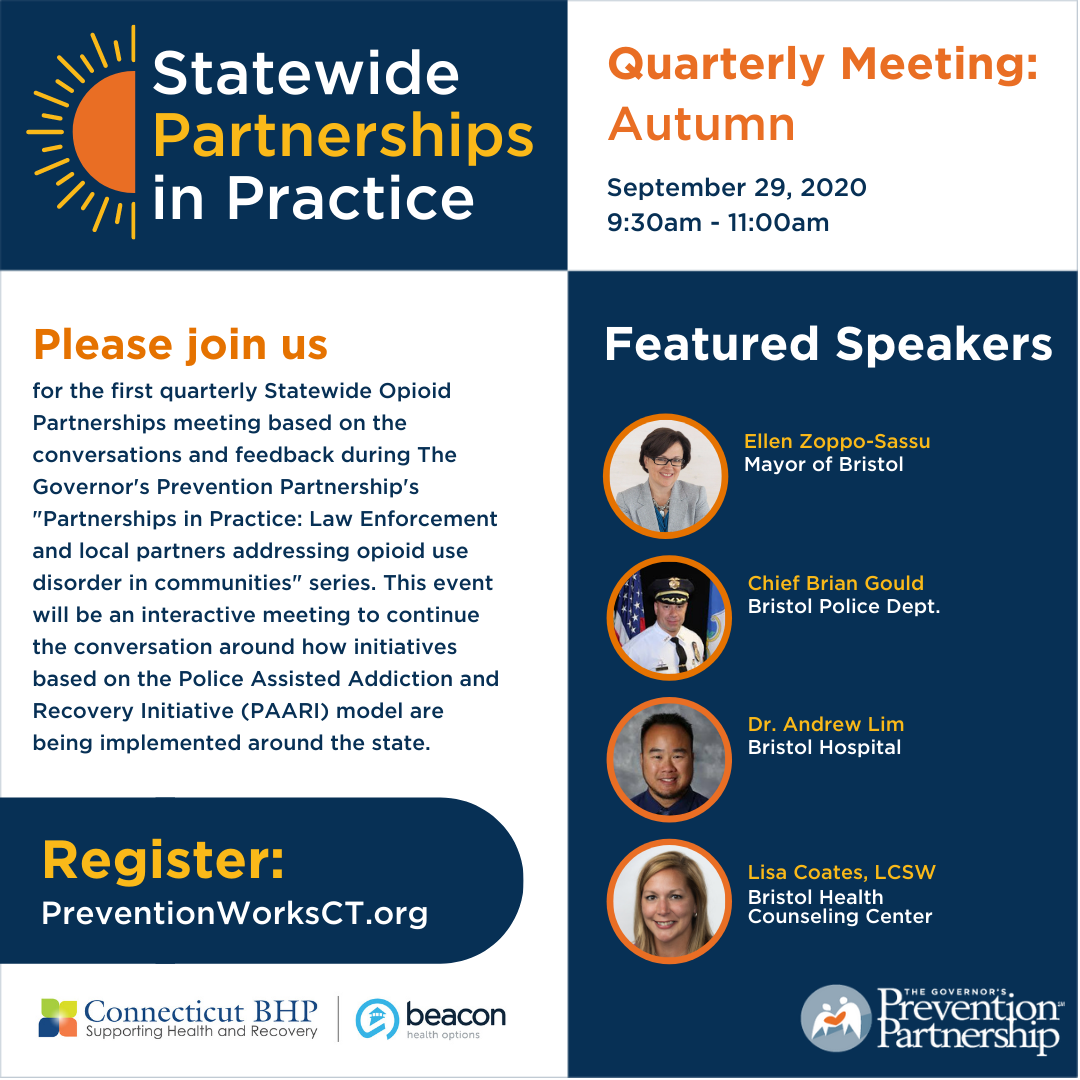 Please join us for the first quarterly Statewide Opioid Partnerships meeting based on the conversations and feedback during our "Partnerships in Practice: Law Enforcement and local partners addressing opioid use disorder in communities" series. This event will be an interactive meeting to continue the conversation around how initiatives based on the Police Assisted Addiction and Recovery Initiative (PAARI) model are being implemented around the state.
Mayor Ellen Zoppo, Chief Brian Gould, Dr. Andrew Lim, and Lisa Coates, LCSW from Bristol's COBRA (City of Bristol's Recovery Alliance) program will discuss how their program is "working together to fight for recovery." Following their presentation there will be time for additional information sharing and conversation.
Please register to join us for this discussion and to share your knowledge and expertise.
This event will be recorded for hosting on our website and potential further use. By registering for this webinar, you are consenting to be included in this webinar recording.