Connecting for Prevention: Addressing Alcohol Use Disorder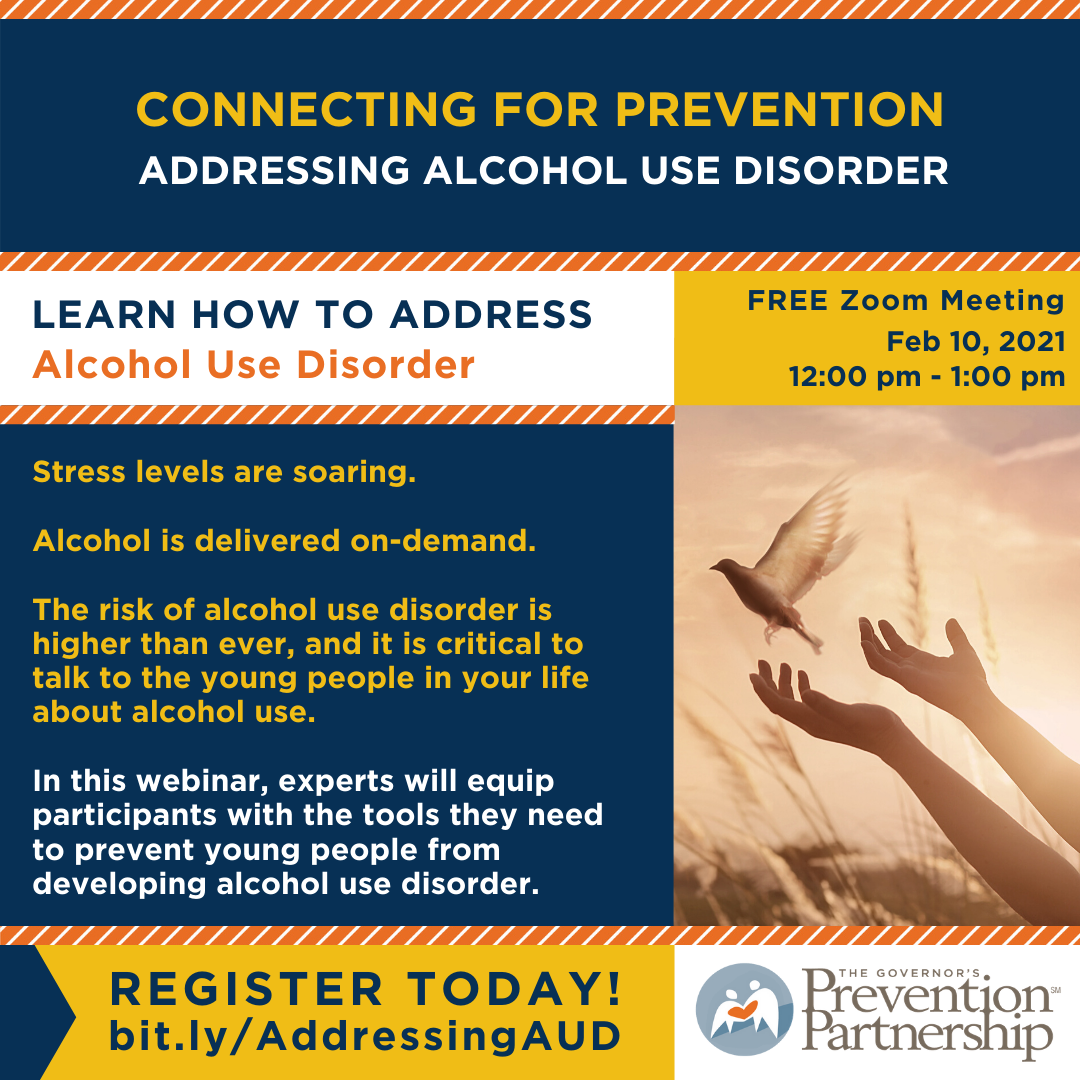 With alcohol delivery on demand and stress related to the epidemic, the risk of alcohol use disorder is higher than ever. Join us for Connecting for Prevention: Preventing Alcohol Use Disorder, where experts will equip parents, mentors, and families with the tools they need to help prevent the young people in their lives from falling victim to the alcohol use disorder. It is important to start conversations with the young people in your life about alcohol use.
This free dynamic, community education webinar will help community members feel confident about how to start conversations. Participants will receive helpful tools and resources for alcohol use prevention and early intervention.
Participants will Learn:
How the COVID-19 pandemic has created new alcohol use risks for young people.
How to start the conversation with young people about alcohol use.
How to find and utilize additional resources in the prevention of alcohol use disorder.

Session Host:
Deborah Lake,
Director, Program Planning and Implementation
The Governor's Prevention Partnership
Deborah.Lake@PreventionWorksCT.org

Recording Notice:
This training will be recorded for hosting on our website and potential further use. By registering for this training, you are consenting to be included in this training recording.