Culturally Responsive Skills Trainings for Mentors, Part 1 of 2 - Unpacking Unconscious Bias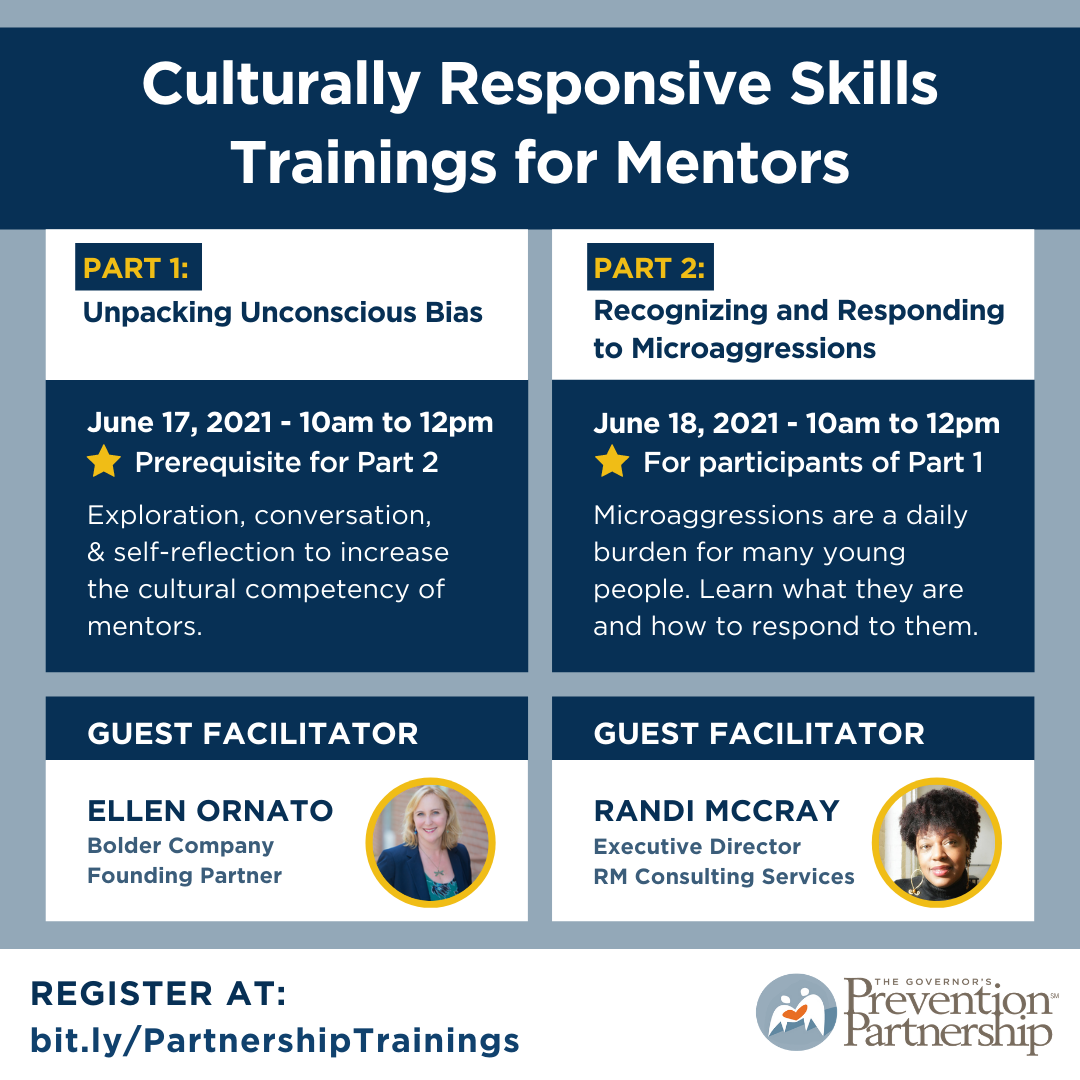 This is part one of a two-part series
This training will be targeted for an audience of mentors and mentoring providers.
During the session, the objective is to support the learning and self-awareness of individuals who are serving as important volunteers to youth.
The training will incorporate a process of exploration, conversation, self-reflection, and experiential exercises to create a new level of awareness of what both inclusion and exclusion/micro-aggression looks and feels like and how to actively choose the work of listening and learning from others.
Guest Presenter
Ellen Ornato
Founding Partner, Bolder Company