Learn the Myths about Vaping and Get the Facts Straight - A Training for Mentors and Caring Adults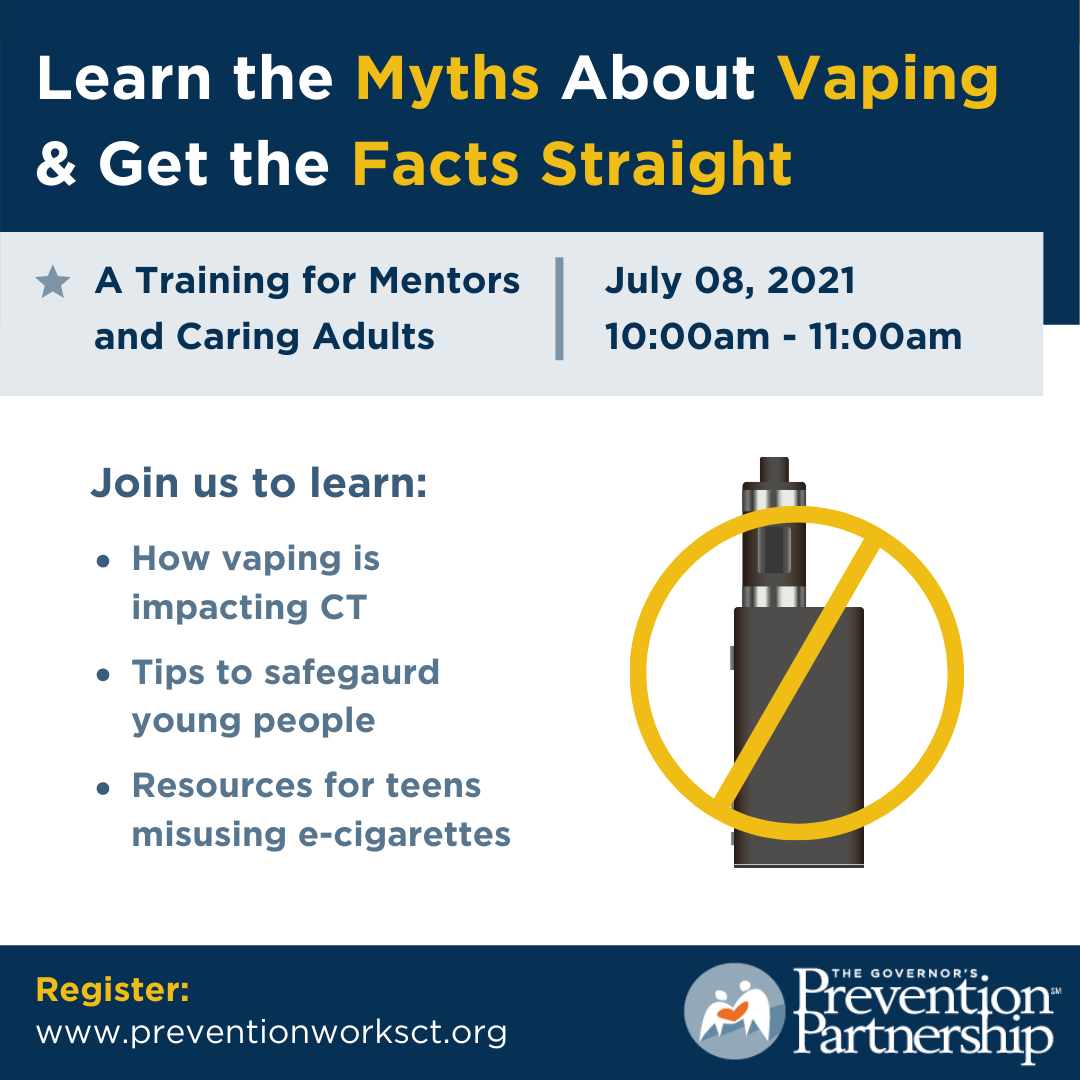 Are you interested in gaining knowledge around vaping and how it impacts young people in Connecticut?
What are the main issues we need to be aware of, as prevention professionals, in terms of vaping and the dangers it poses? We will discuss vaping and what other states are finding as they deal with this new reality.
Participants leave prepared to:
Discuss the new ways vaping is impacting CT.
Outline how best to communicate the facts and risks of vaping use in addition to tips on safeguarding young people.
List useful resources for teens that are misusing or abusing e-cigarettes.