Elements of Effective Practice for Mentoring™ Standard 3: Training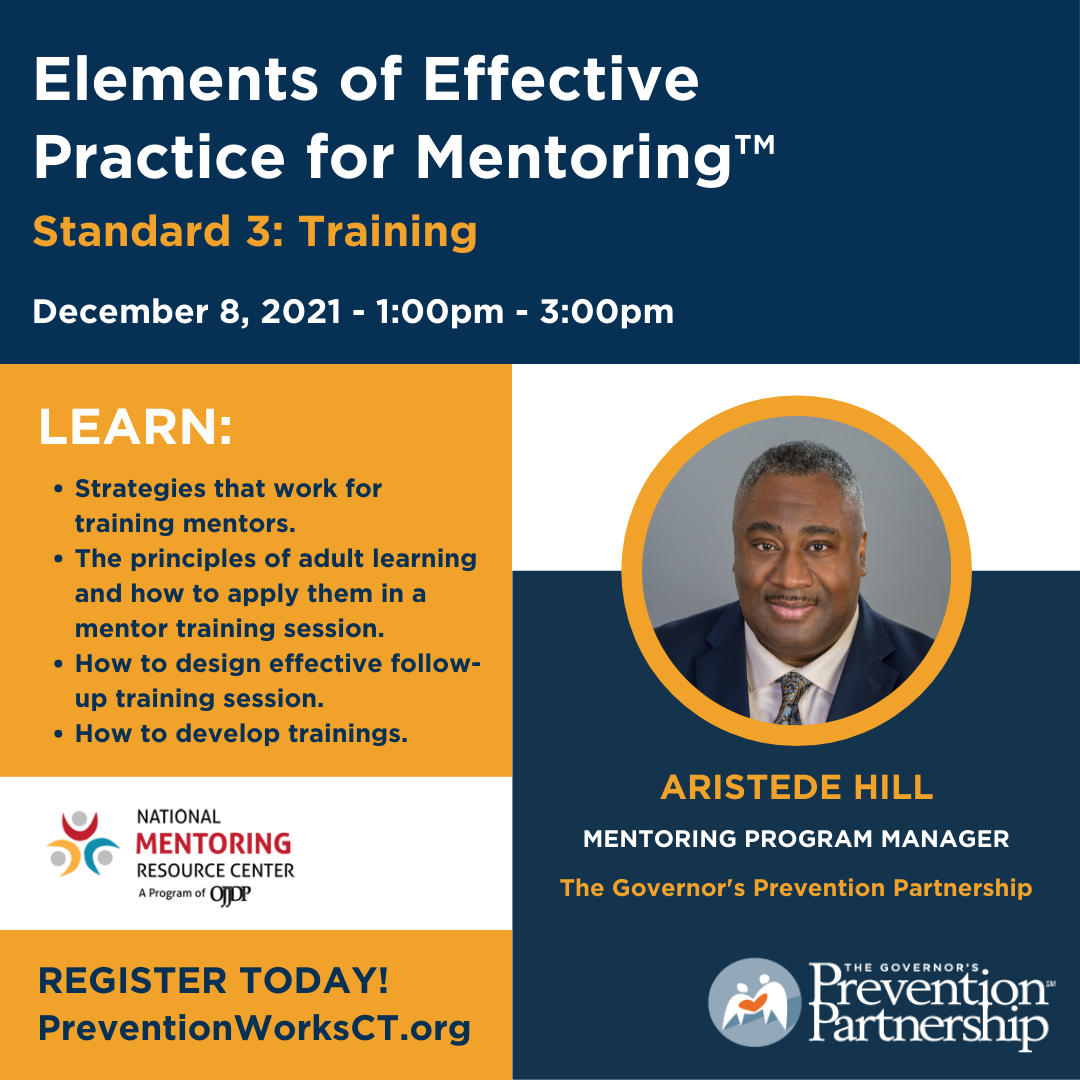 Description
Mentor training is a vital component of any successful mentoring program. New mentors are more likely to succeed if they participate in an effective training session to prepare them for their role. Mentors need to understand the scope of their responsibilities, develop skills to be an effective mentor, understand positive youth development and understand the policies and procedures of the program. This training will equip the program staff member with resources needed to conduct mentor trainings.
Learning Objectives
Identify strategies that work for training mentors.
Apply the principles of adult learning in training session.
Develop the sequence of the components needed for mentor trainings.
Demonstrate the nuts and bolts of delivering an effective two-hour basic mentor training.
Design effective follow-up training sessions.
Recording Notice
This event will be recorded for hosting on our website and potential further use. By registering for this webinar, you are consenting to be included in this webinar recording.