A Conversation With Governor Lamont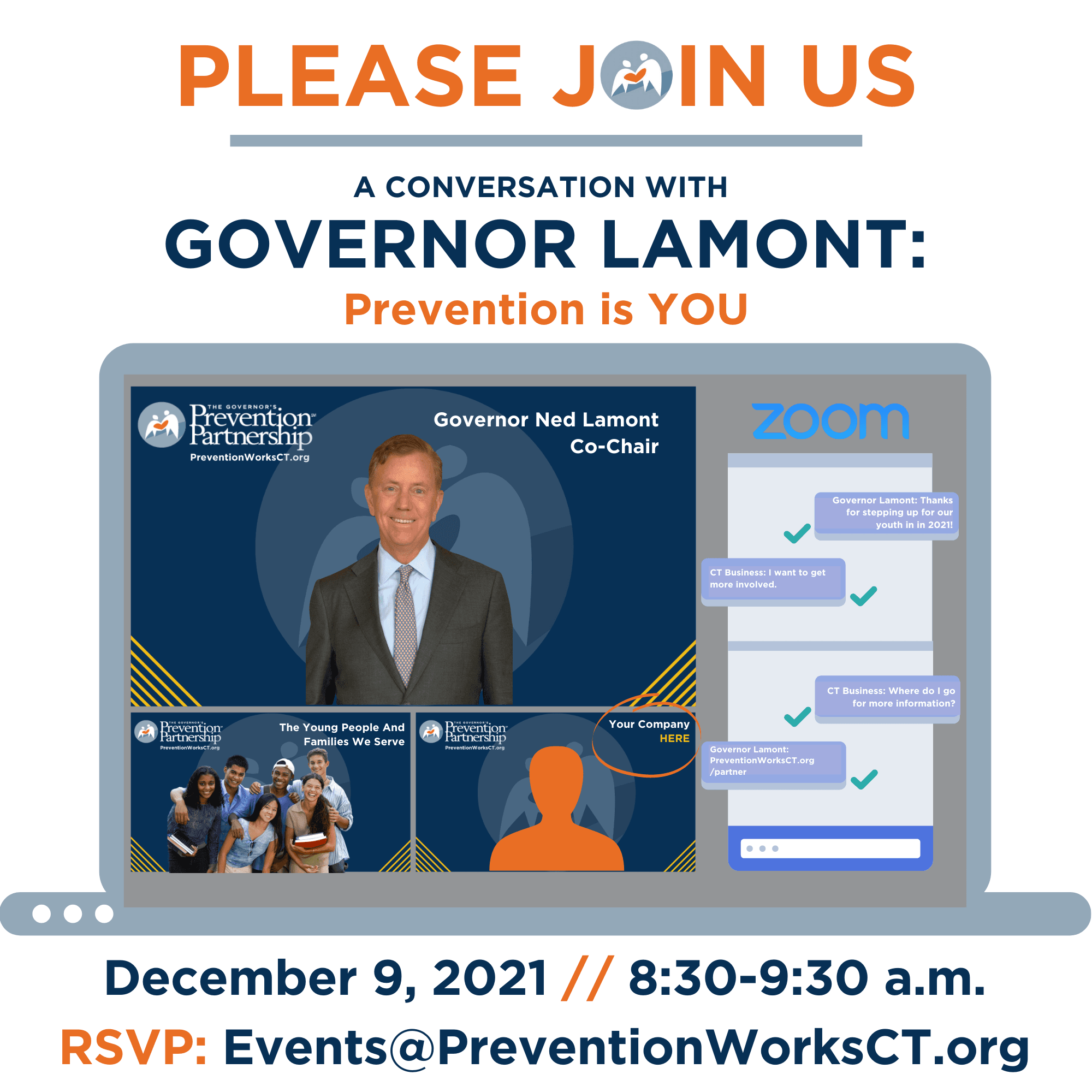 Join our Co-Chair, Governor Lamont, on December 9 as we recognize our business, corporate, and community partners who continue to step up for young people across Connecticut and chart a course for the future of youth prevention in Connecticut.
As we reflect on the last two years, one thing is clear – our kids need us now more than ever.
The anxiety and destabilization of COVID-19 has created an epidemic within the pandemic for our young people. We're now seeing yet another unprecedented medical surge, not in COVID cases this time, but young people who are seeking mental and behavioral health care.
The pandemic turned all our lives upside down, but it impacted our youth most of all. For a 12th grader, their last "normal" year of school was 9th grade. A second-grader may have never known a classroom untouched by COVID.
With this new reality creating more risk factors for young people to begin using drugs and alcohol, prevention has never been more important. COVID has also spurred nearly two years of growth and evolution at The Governor's Prevention Partnership. Our service delivery has physically changed (virtually reaching providers across the state and beyond), and so has our approach – what are the community's needs, and how can we rise to meet those needs?
No matter how we evolve and grow, one thing is certain: we can't do it alone. Prevention is YOU – whether it is mentoring or simply having a meaningful conversation about what is going on in a young person's life – YOU can be the difference that helps a child process this difficult time… and make good choices for their future.
Your investment now is more meaningful than ever.
Click here to see available sponsorship benefit packages.
For registration information, contact Kelly Juleson-Scopino, Co-President.