Statewide Partnerships in Practice: Fall 2022 Meeting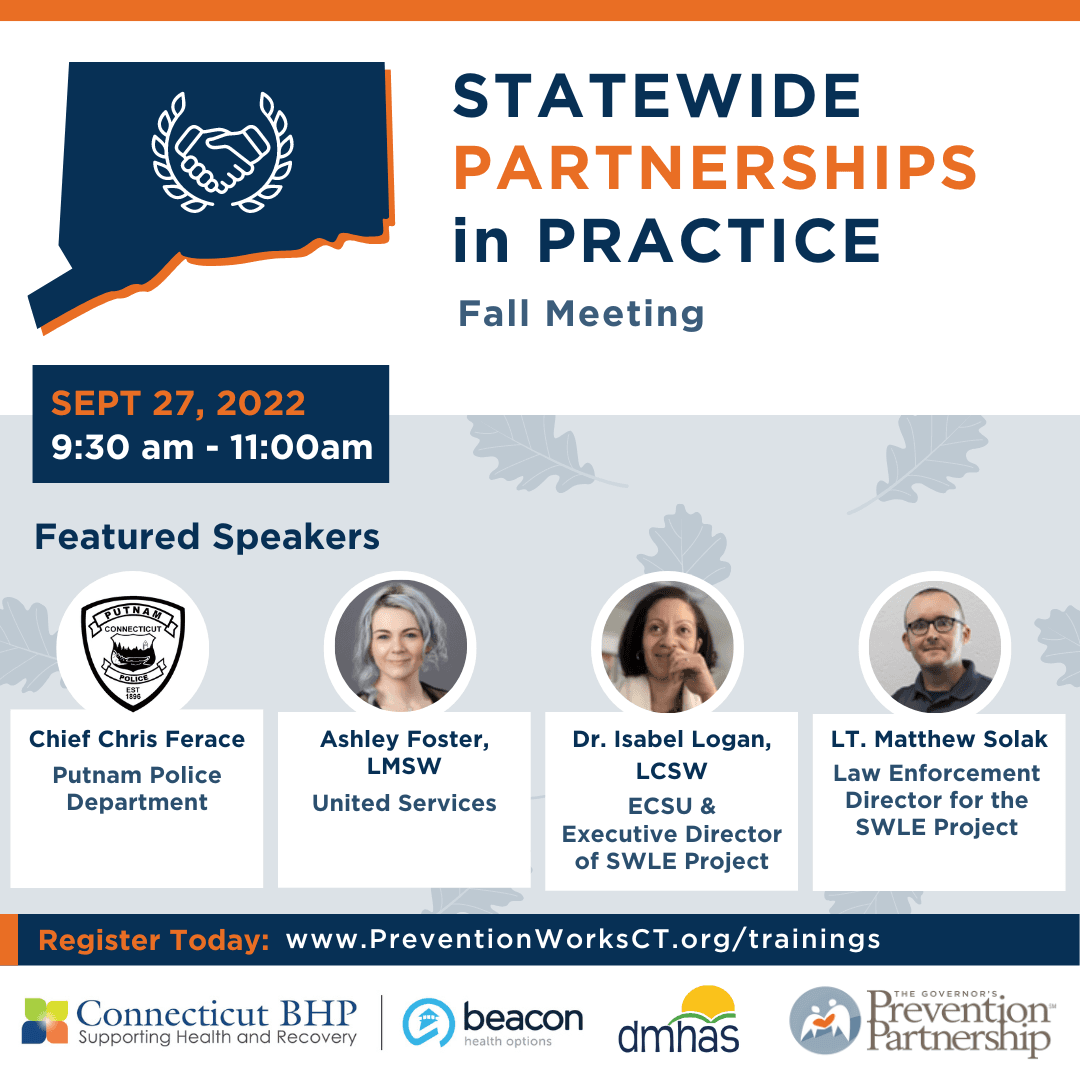 Join us for this fall's Statewide Partnerships in Practice meeting highlighting programs from Eastern Connecticut. Communities throughout the state are finding new ways to connect law enforcement with additional mental and behavioral health resources. This meeting will highlight the Willimantic Police Department and their work with Eastern Connecticut State University as well as the collaboration between United Services with Putnam police department and others. Our work together makes a difference in prevention, harm reduction, treatment, and recovery in Connecticut.
Featured Guests:
Ashley Foster, LMSW - United Services
Chief Chris Ferace - Putnam Police Department
Dr. Isabel Logan, LCSW - Eastern Connecticut State University & Executive Director of SWLE Project
Prof. Robert Madden, LCSW, JD - Practice Standards Director for the SWLE Project
LT. Matthew Solak - Law Enforcement Director for the SWLE Project
Bonnie L. Solivan, M.ED - Executive Project Administrator for the SWLE Project
Our Valued Partners
The Partnership extends gratitude to Beacon Health Options and the Connecticut State Department of Mental Health and Addiction Services for joining us in partnership to create this meeting.