Current Trends in Youth Substance Use Special Edition: In Their World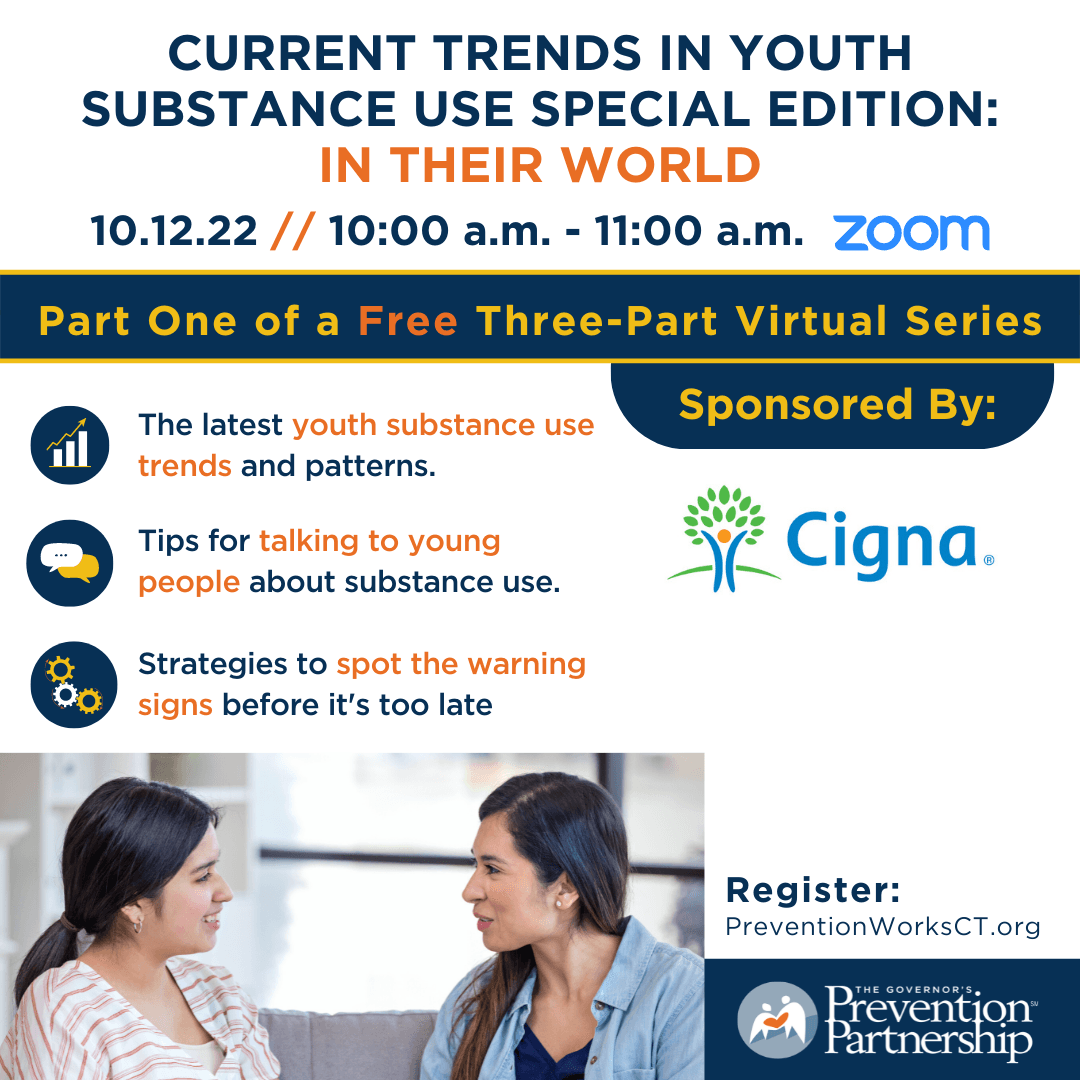 PART ONE OF A FREE THREE-PART VIRTUAL SERIES
Keeping young people safe from drugs and alcohol isn't easy. With new threats emerging, and youth substance use patterns constantly changing, it's important for adults to stay up-to-date on what young people could be encountering around friends, at school, and sometimes even at home.
What You'll Learn
-How youth substance use can impact healthy development
-Current trends in youth substance use
-Strategies anyone with young people in their lives can use to prevent youth substance use.
This virtual event with occur over Zoom.