The Strategic Prevention Framework - What it is, why we use it, and where youth make a difference!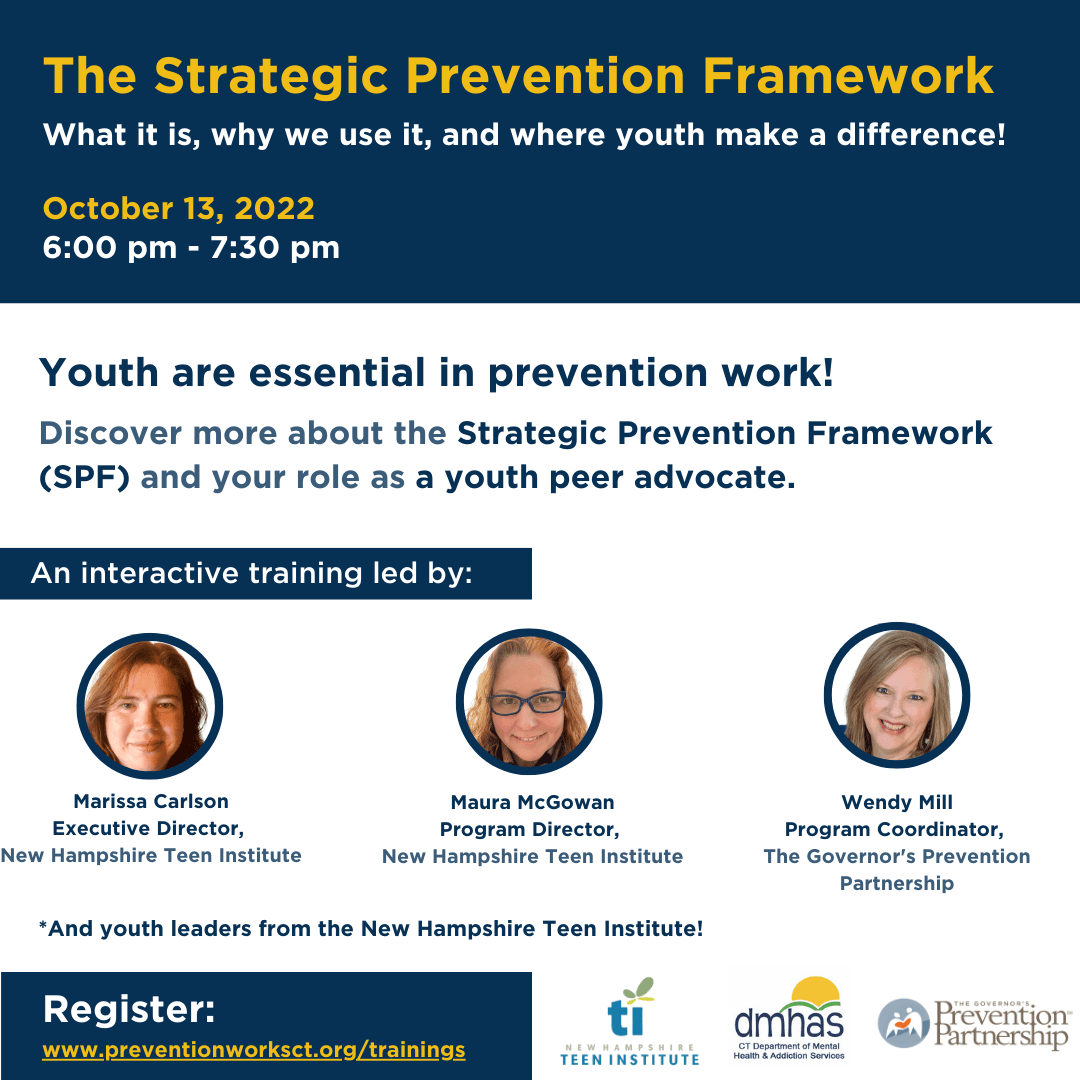 Youth are essential in all prevention work!
Join us for this interactive learning session and discover more about the Strategic Prevention Framework and your role as a youth peer advocate. All Connecticut youth (and advisors) who are involved with local prevention work are welcome.
The session will be led by Marissa Carlson, MS, CPS, Executive Director & Maura McGowan, CPS, Program Director & youth leaders from the New Hampshire Teen Institute.
Note: This event will recorded for internal purposes only and not distributed externally.