Loot Boxes & Skins: Gambling or Just Part of the Game?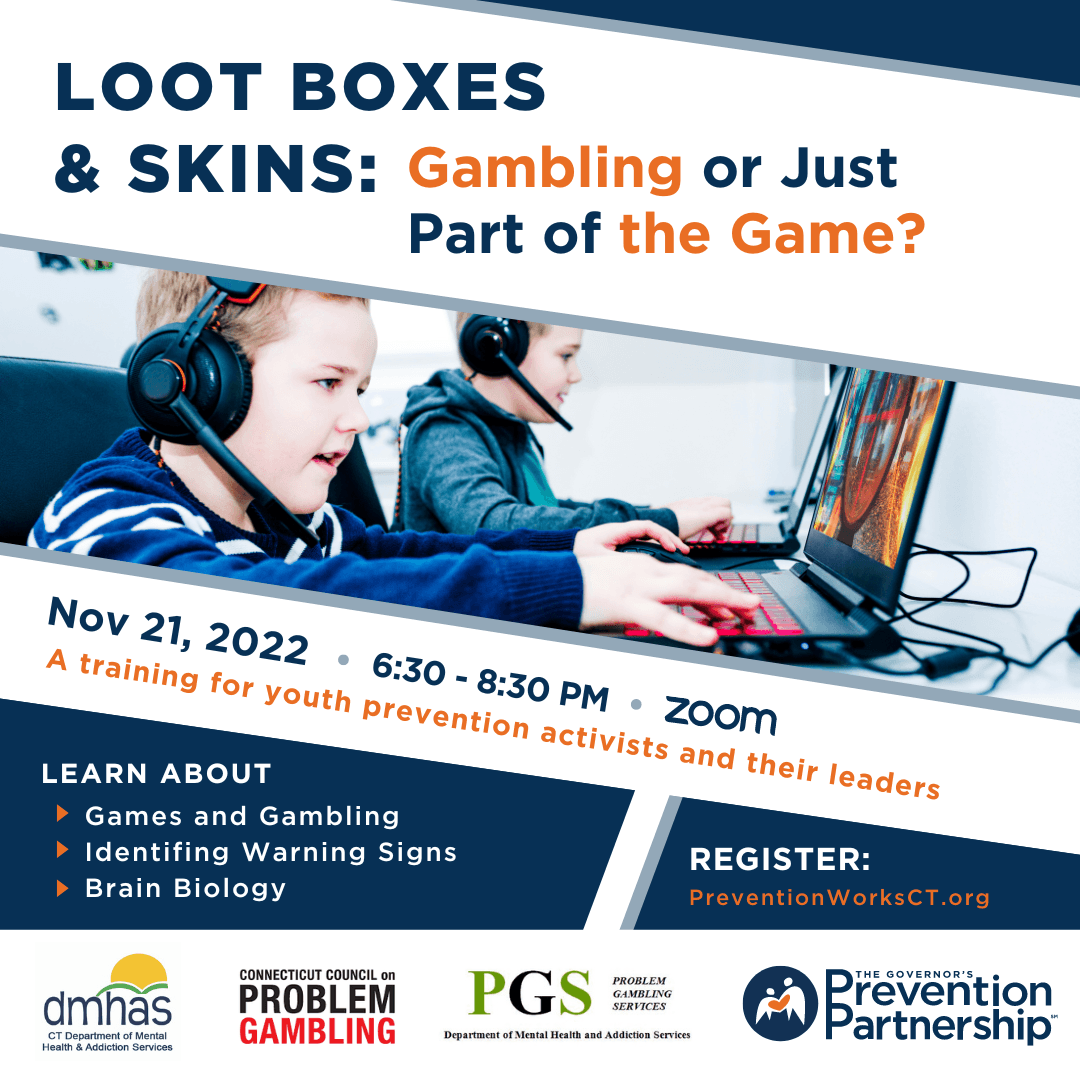 Date Adjustment:
This training has been rescheduled from 10/24/22 to 11/21/22.
About this session
Join us for this highly interactive session where participants will:
Learn about the types of gambling and features in games that resemble gambling
Identify risk and protective factors - including warning signs
Understand the progression of gambling-related issues and prevalence in CT
Compare the similarities and differences between gambling and substance misuse behaviors and brain biology
Obtain gambling prevention resources, harm reduction strategies, and information on Connecticut's Regional Gambling Awareness Teams
Who is this for?
This training is intended for high school-aged youth who are engaged in their local prevention work and their adult advisors or parents.
Sponsorship
This training is sponsored by The Connecticut Department of Mental Health and Addiction Services (DMHAS), DMHAS - Problem Gambling Services, and the Connecticut Council On Problem Gambling.