March Meeting of The Youth Advisory Board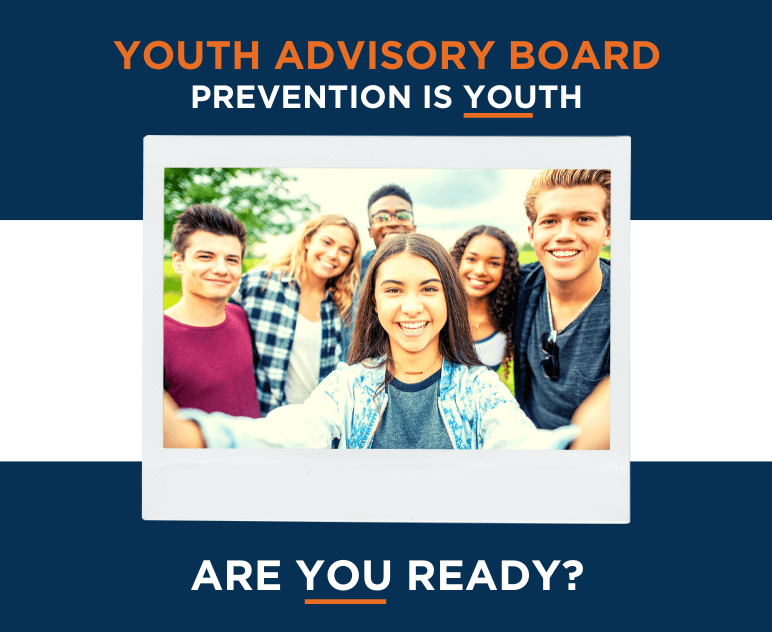 Audience
This meeting is intended for members of the Youth Advisory Board, Youth Advisory Board advisors, and invited special guests.
About the Youth Advisory Board
The Youth Advisory Board (YAB) is open to all Connecticut youth who are actively involved in the work of their Local Prevention Councils (LPC) and/or coalitions*. Board meetings provide a forum for youth members to garner peer feedback regarding local community initiatives, drive the group's annual scope of work through the examination of common prevention topics of concern to all members and simply have fun together. Members have an opportunity to network with like-minded young people, collaborate on overarching prevention initiatives and develop their own professional skills through advanced trainings in prevention, leadership and advocacy. Professional guest speakers are invited to share their expertise during Board Meetings and special training sessions designed just for Youth Advisory Board members.
To help foster the integrity of the group, members are expected to:
Register their membership with The Partnership – Registration Link.
Attend all regularly scheduled Board meetings during the school year. Members are expected to remain "on screen" during virtual meetings. Any attendance or participation exceptions are to be requested in advance of the meeting.
Serve as co-facilitator of at least one Board meeting each school year.
Actively participate in at least one project workgroup during the year. Possible workgroups can include, but are not limited to the following:

 Annual PSA Project
 Speakers Bureau/Legislative Testimony
 YAB Event Planning
 FPL Conference Steering Cte.
 NPW Event Planning
 Social Media Outreach
All members who meet the expectations listed above will receive recognition for their contributions to state-wide prevention initiatives at the annual Future Prevention Leaders Conference.
Learn more at our Youth Advisory Board page.
* Youth Advisors are invited to participate in a support capacity and expected to serve as liaison to The Partnership when necessary for matters relevant to their youth's membership (i.e., special needs, staffing changes, etc.).