Connecting for Prevention with Representative Jill Barry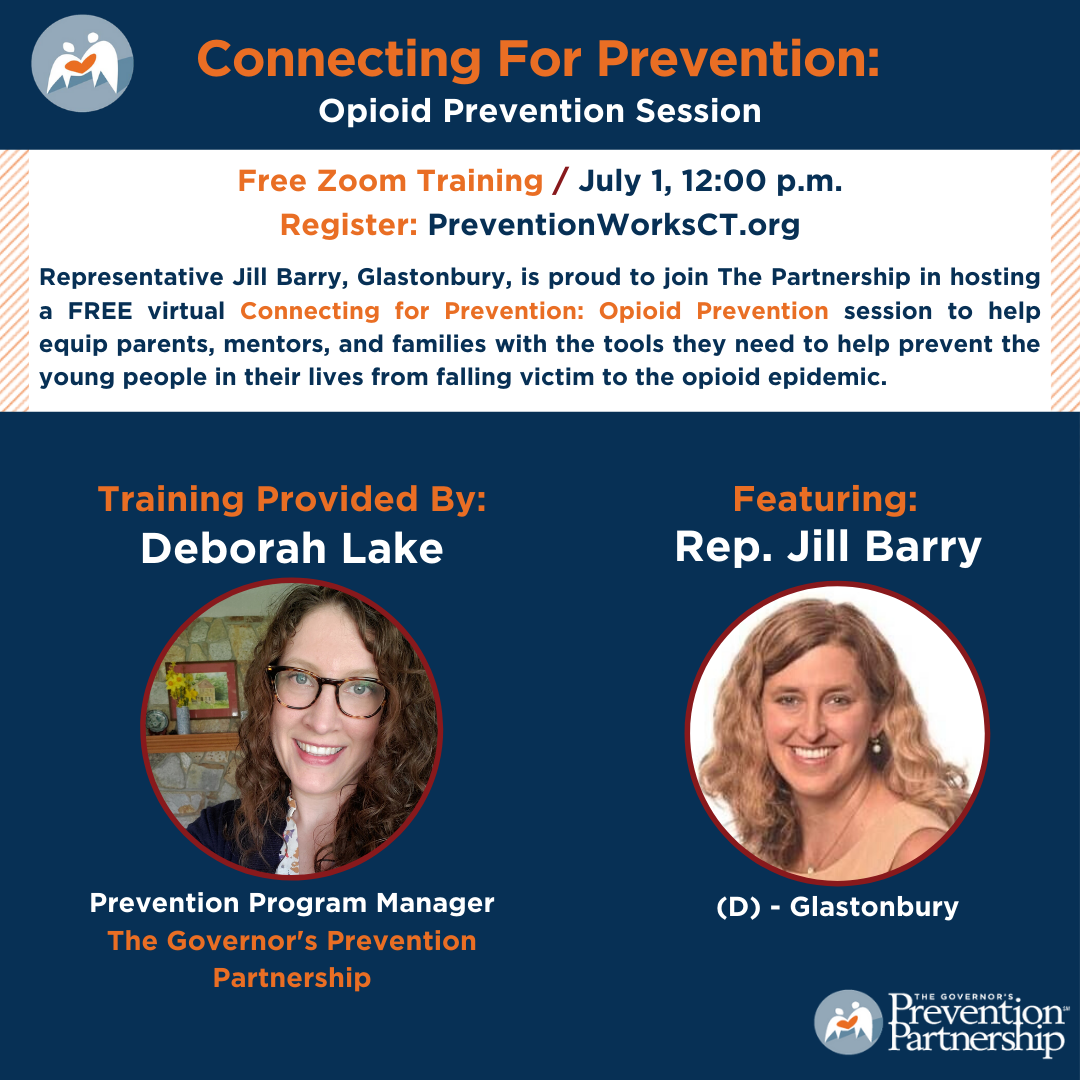 Representative Jill Barry, serving Glastonbury, is proud to join The Partnership in hosting a virtual Connecting for Prevention: Opioid Prevention session to help equip parents, mentors, and families with the tools they need to help prevent the young people in their lives from falling victim to the opioid epidemic. It is important to start conversations with the young people in your life about substance misuse.
This FREE dynamic, community education webinar will help community members feel confident about how to start conversations and provide helpful tools and resources for substance abuse prevention and early intervention.