A Conversation With Governor Lamont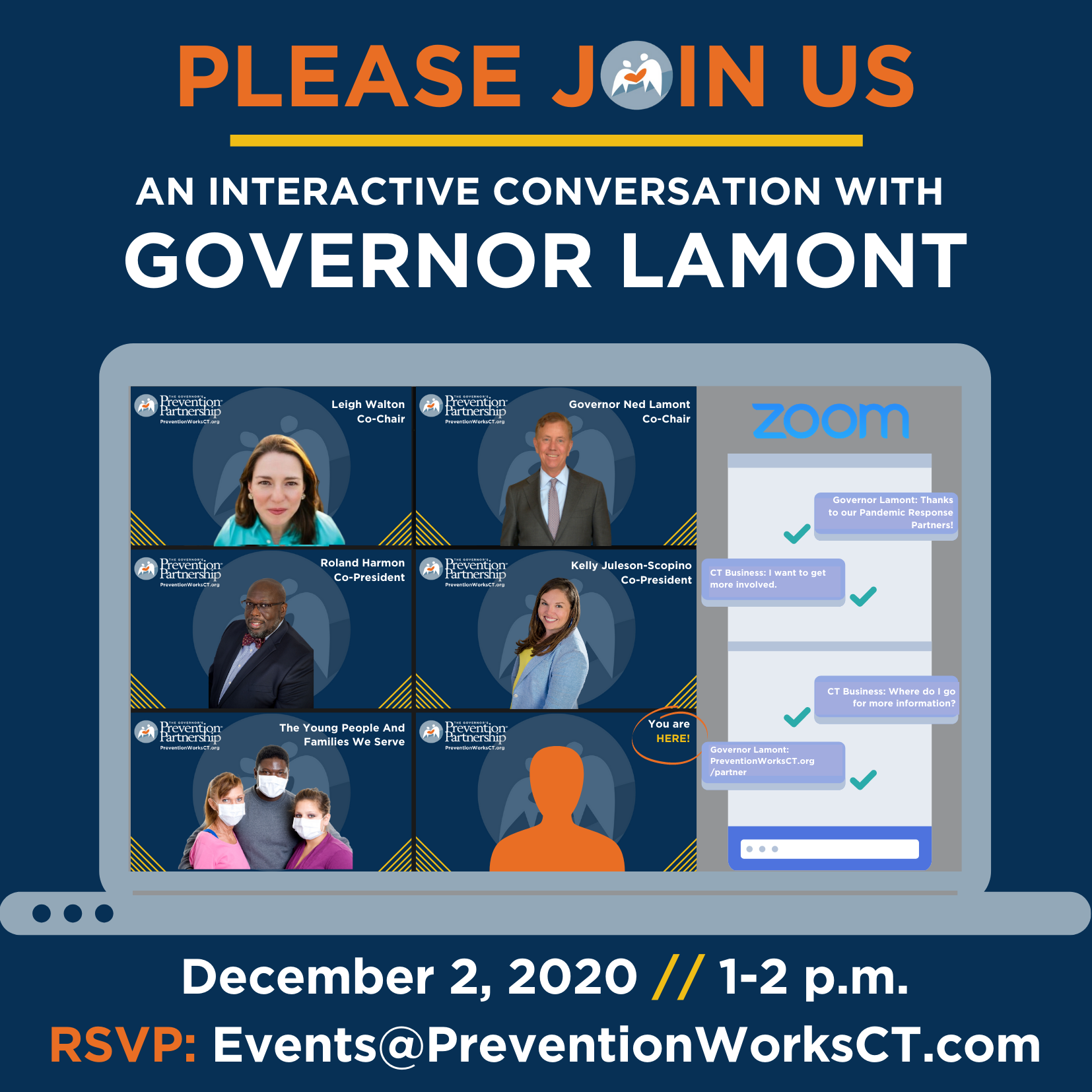 Together, even when we're apart.
Governor Lamont will recognize our partners who stepped up for Connecticut's young people during the COVID-19 pandemic. Through your support, The Partnership has been able to evolve our prevention resources to respond to the pandemic's challenges.
We went virtual – bringing mentoring and substance misuse prevention online while promoting inclusivity across all prevention programs. The Partnership is at the forefront of protecting Connecticut's young people from drugs, alcohol, and violence.
We could not do it without the support from generous partners like you who provide the ability to adapt and respond.
Connection is the most powerful kind of Prevention, and we are proud to provide access to these services for all of Connecticut's youth.
We hope that you'll join us for this virtual commemoration.


Sponsored Registration Required Here.