Rapid Response Conversations: Transitioning Back to School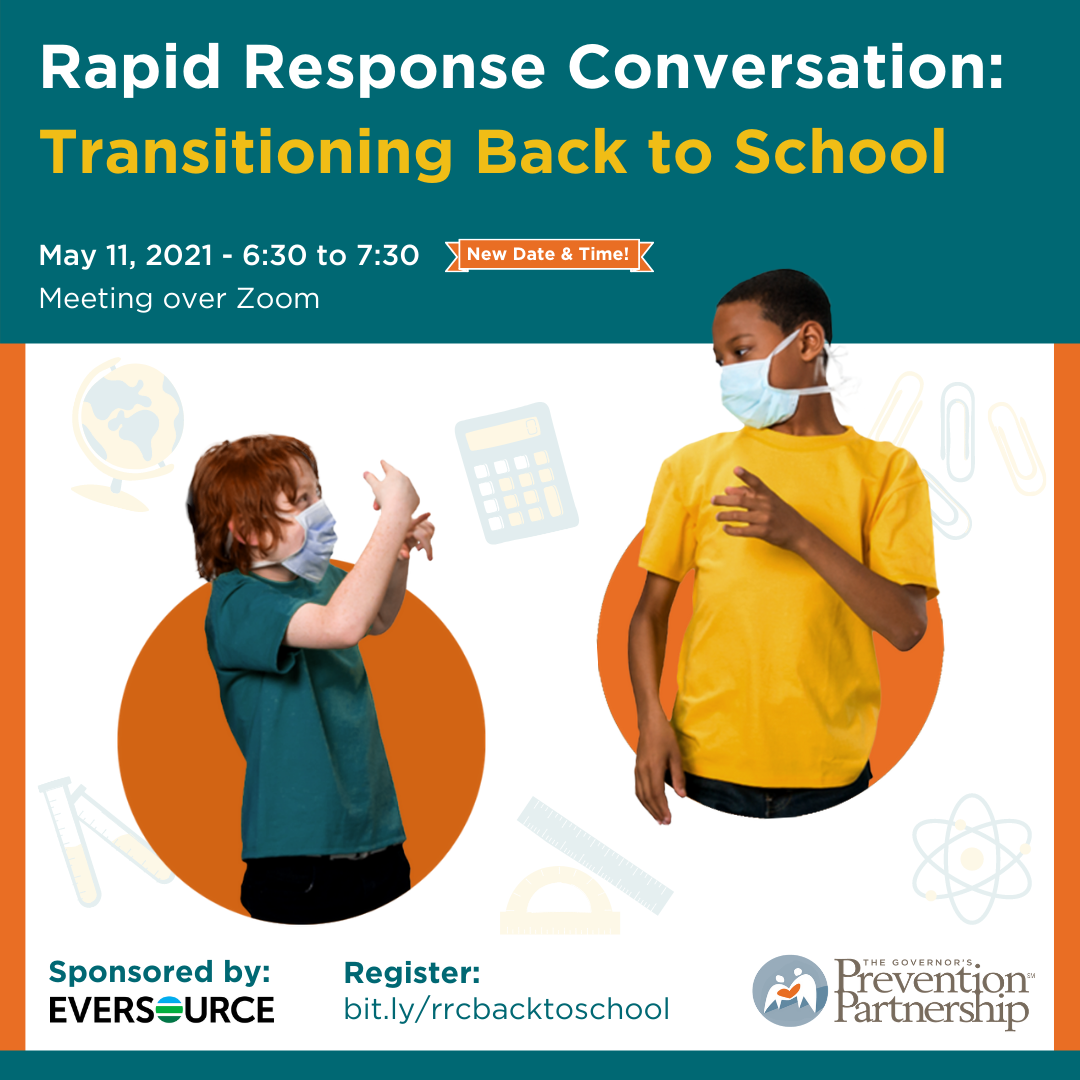 Our Rapid Response Conversation on Transitioning Back to School has been rescheduled for May 11th at 6:30 p.m.
This conversation will focus on helping young people transition back to school with increased physical presence during the COVID-19 pandemic. Facilitated by The Partnership's Aristede Hill and Jo Hawke, we will address how caregivers, mentoring providers, and mentors can respond to students' concerns regarding the return. We will address the possibility that many students will need to attend summer school to compensate for academic losses. We will also pay special attention to issues faced by students from marginalized communities and students with disabilities.
Sponsored by:
Eversource