Culturally Responsive Skills Trainings for Mentors, Part 2 of 2 - Recognizing and Responding to Microaggressions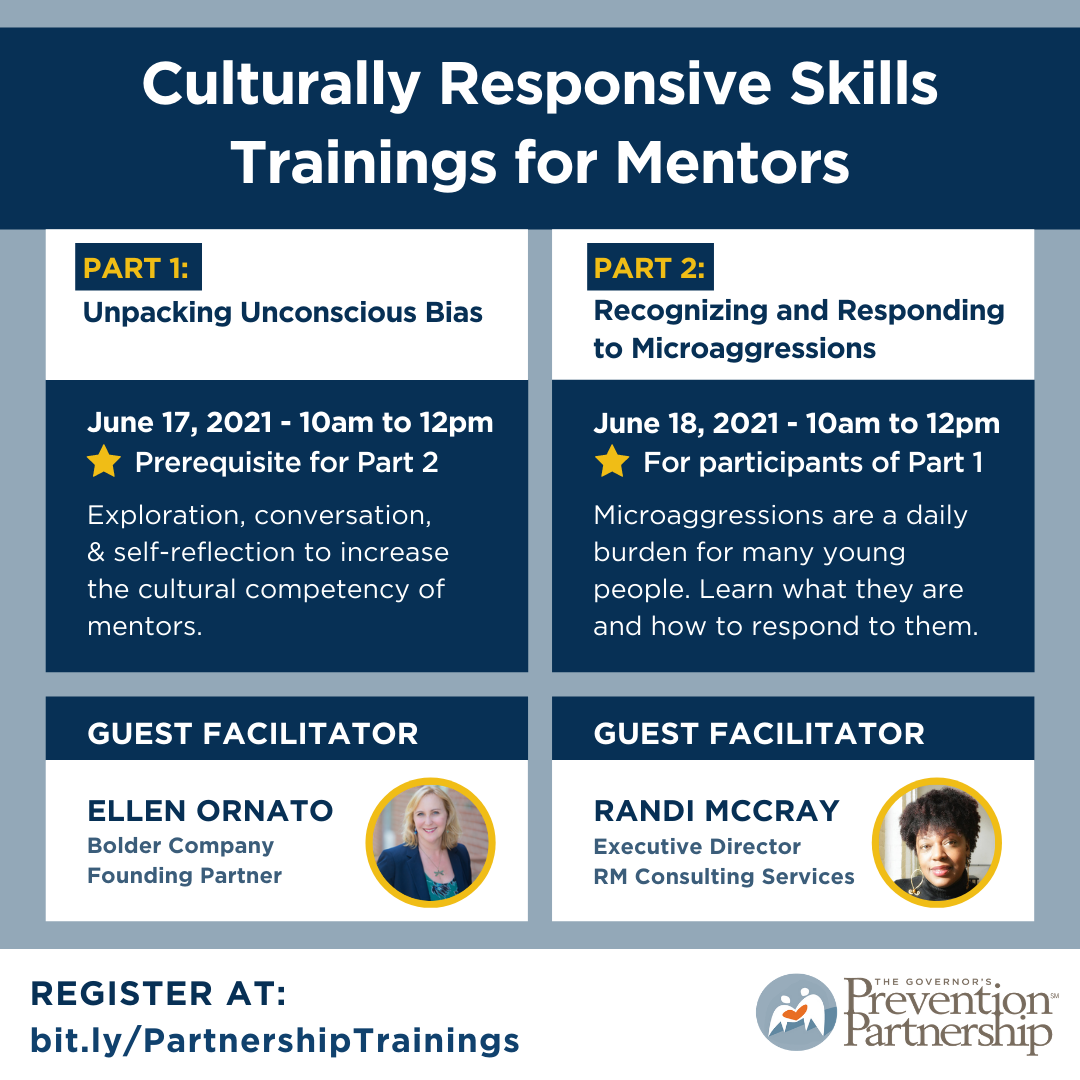 This is part two of a two-part series. Attendance of part one is a pre-requisite for part two.
Microaggressions are everyday verbal and nonverbal slights, snubs, or insults, which can either be intentional or unintentional.
These actions communicate negative or hostile messages that are based solely on perceived marginalized group membership. In this session, we will cover what microaggressions are, how they manifest, and respond to them.
Particular attention will be paid to providing mentors with tools and resources to support their mentee's ability to respond bias and developing advocacy skills.
Guest Presenter:
Randi McCray
Executive Director, RM Consulting Services