Race, Ethnicity and Culture in Youth Mentoring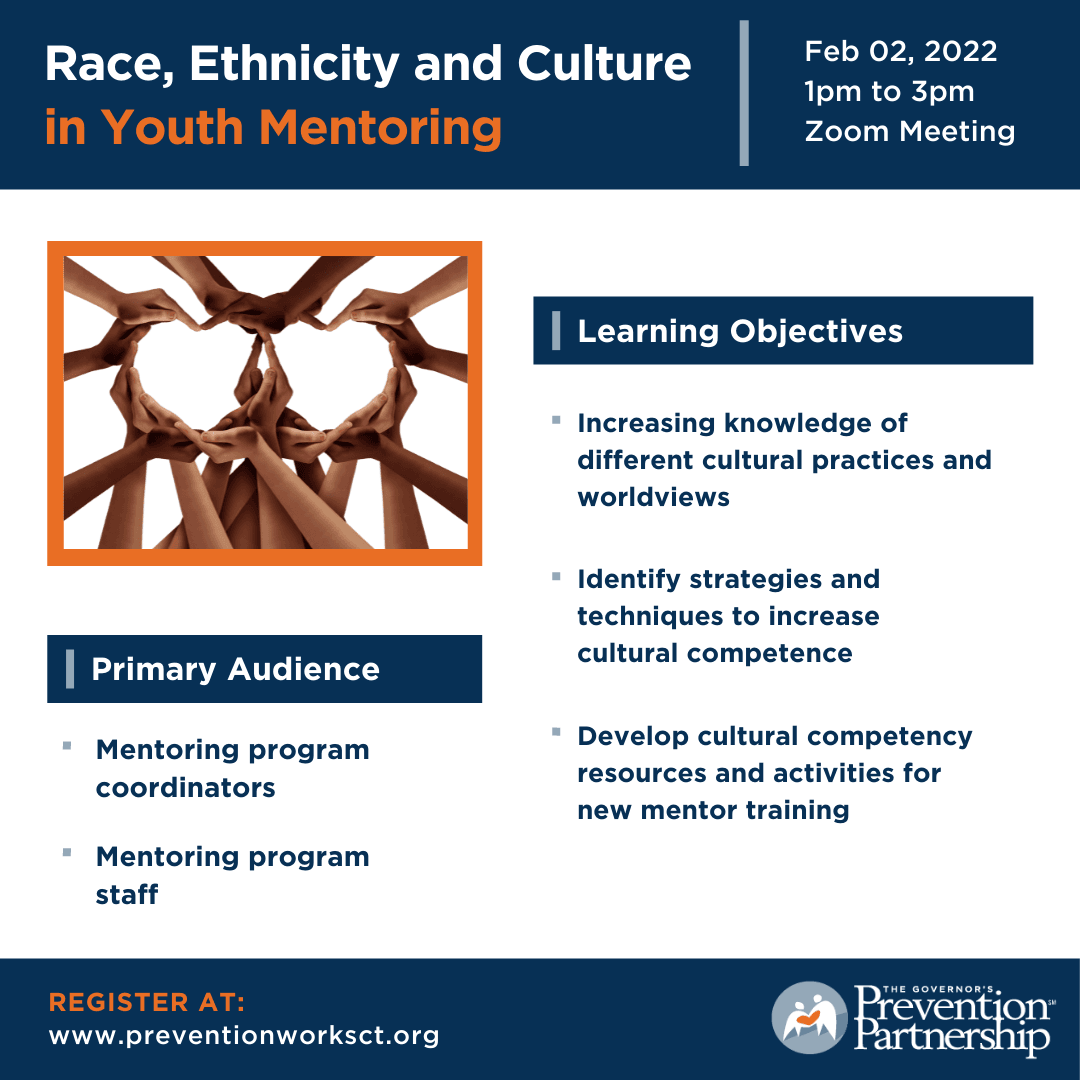 Cultural competence is a key factor in enabling mentors to effectively form meaningful and impactful relationships with mentees from cultures other than their own. This workshop will help participants increase their awareness of cultural competency as well as develop strategies and resources that that will enable them to provide culturally relevant services to the diverse populations of youth and families receiving mentoring services.
Learning objectives
Participants will
1. Integrate concepts of culture and cultural competence by increasing knowledge of different cultural practices and worldviews
2. Identify strategies and techniques to increase cultural competence
3. Develop resources and activities around cultural competency to incorporate in new mentor training
Session Outline
• Defining Cultural Competency
• How our own culture impacts our perceptions and assessments
• Understanding cultural humility
• Communication: how our messages are interpreted and how we interpret others' messages
• Strategies to deliberately inform our work with cultural competence
• Resources and questions
Primary audience(s): School and community-based mentoring program coordinators and appropriate staff.