Youth QPR Training & Certification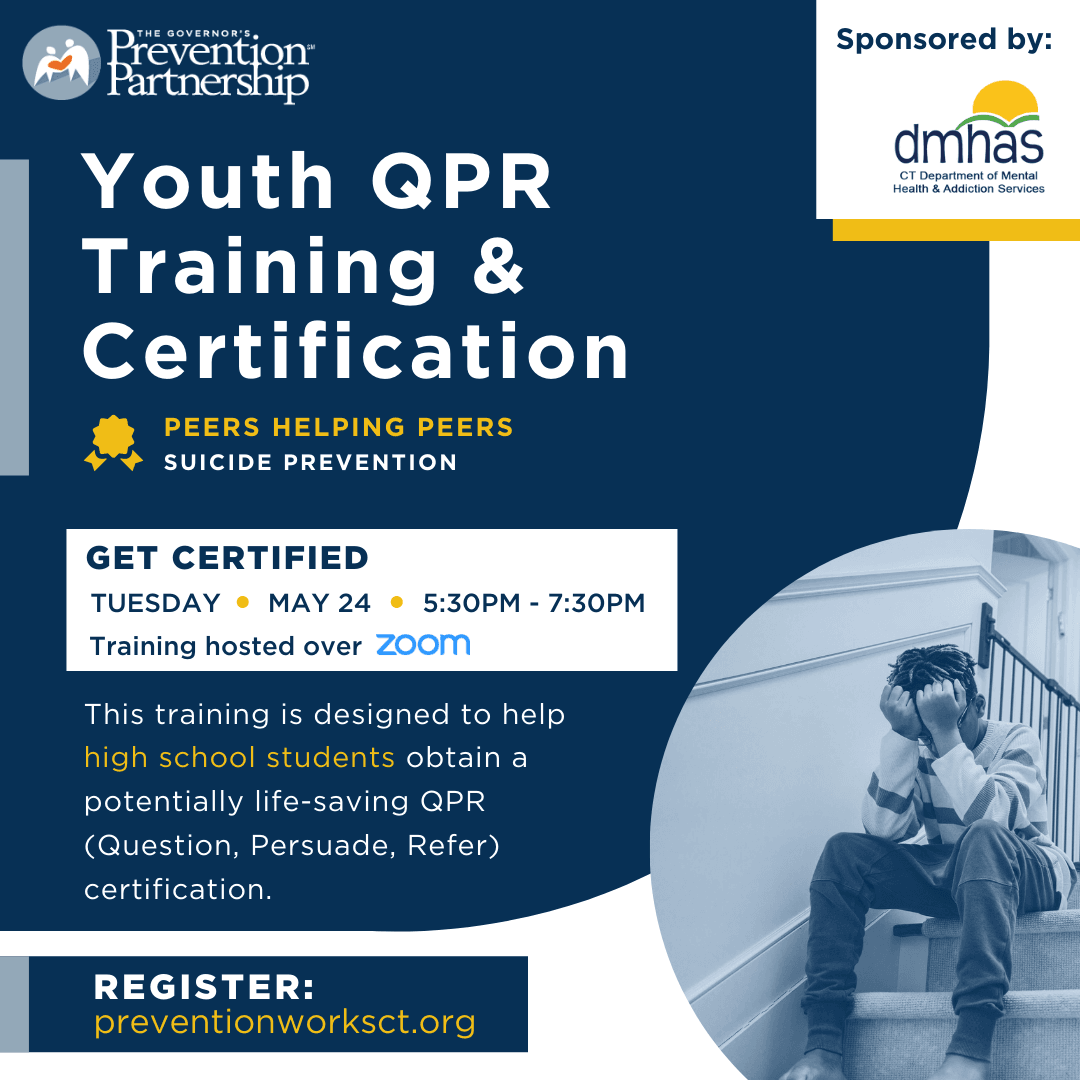 Update - 05/17/2022:
Registration for this event is now full. We will offer this again in the future!
Just like CPR, QPR (Question, Persuade, Refer) is an emergency response to someone in crisis and can save lives. The signs of crisis are all around us. This workshop is designed to empower our youth, regardless of their background, to make a positive difference in the life of someone they know. While this training is designed for CT students in grades 9 through 12, it is open to all who are interested in becoming certified in QPR. Interested parents/caregivers are welcome to join their underaged youth for this training.
This training will be hosted virtually on Zoom.
Note: Due to the subject matter of this session, some topics discussed may be difficult, sensitive, and/or triggering for some.