Racial Differences in School Suspensions and Expulsions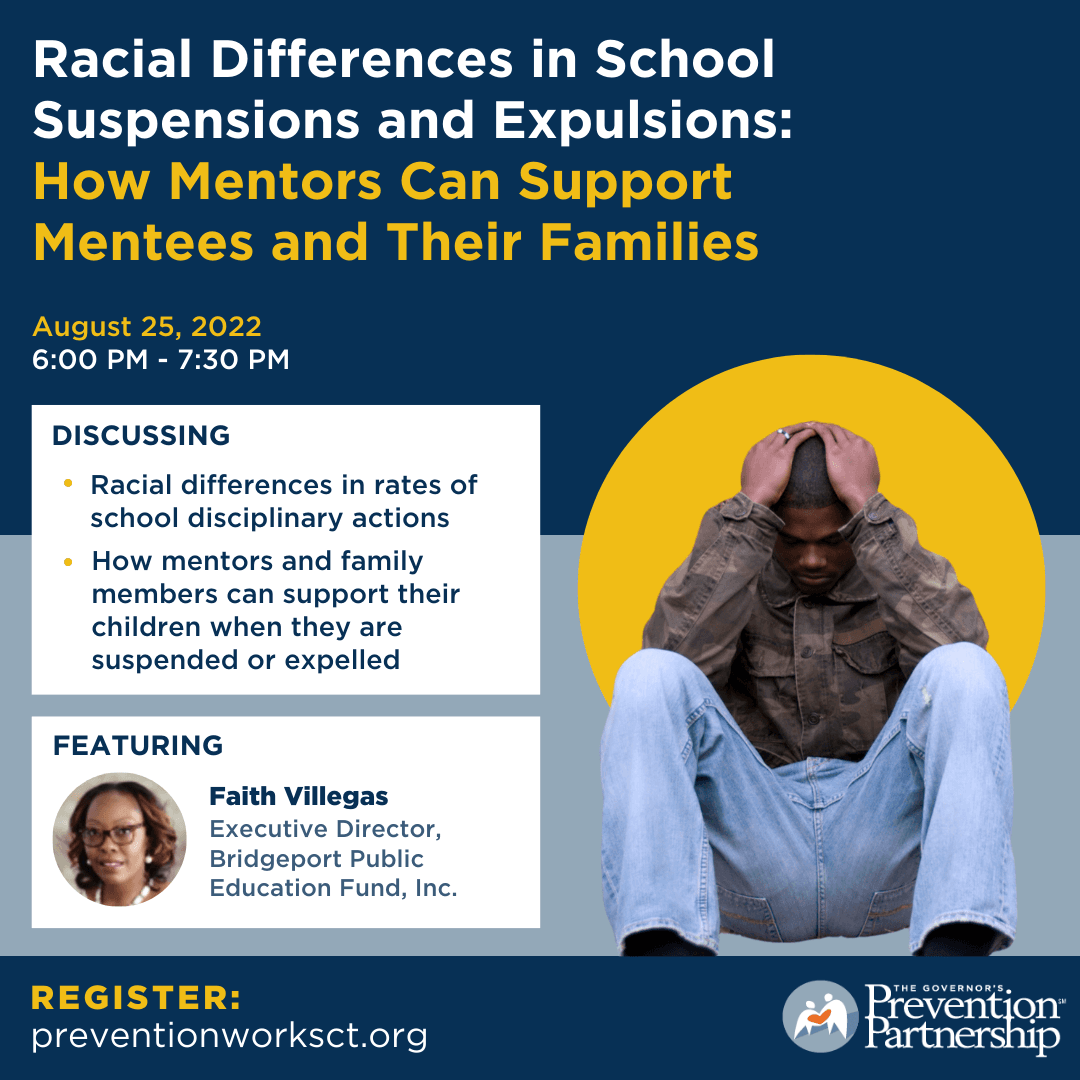 Young people of color experience differing rates of suspension and expulsion than their white peers. This session will address racial differences in rates of school suspensions and expulsions and how mentors and family members can support their children when they are suspended or expelled.
Faith Villegas (Executive Director, Bridgeport Public Education Fund, Inc.) from the Greater Bridgeport Mentoring Collaborative will facilitate this session.