Designing and Building a Successful Mentoring Program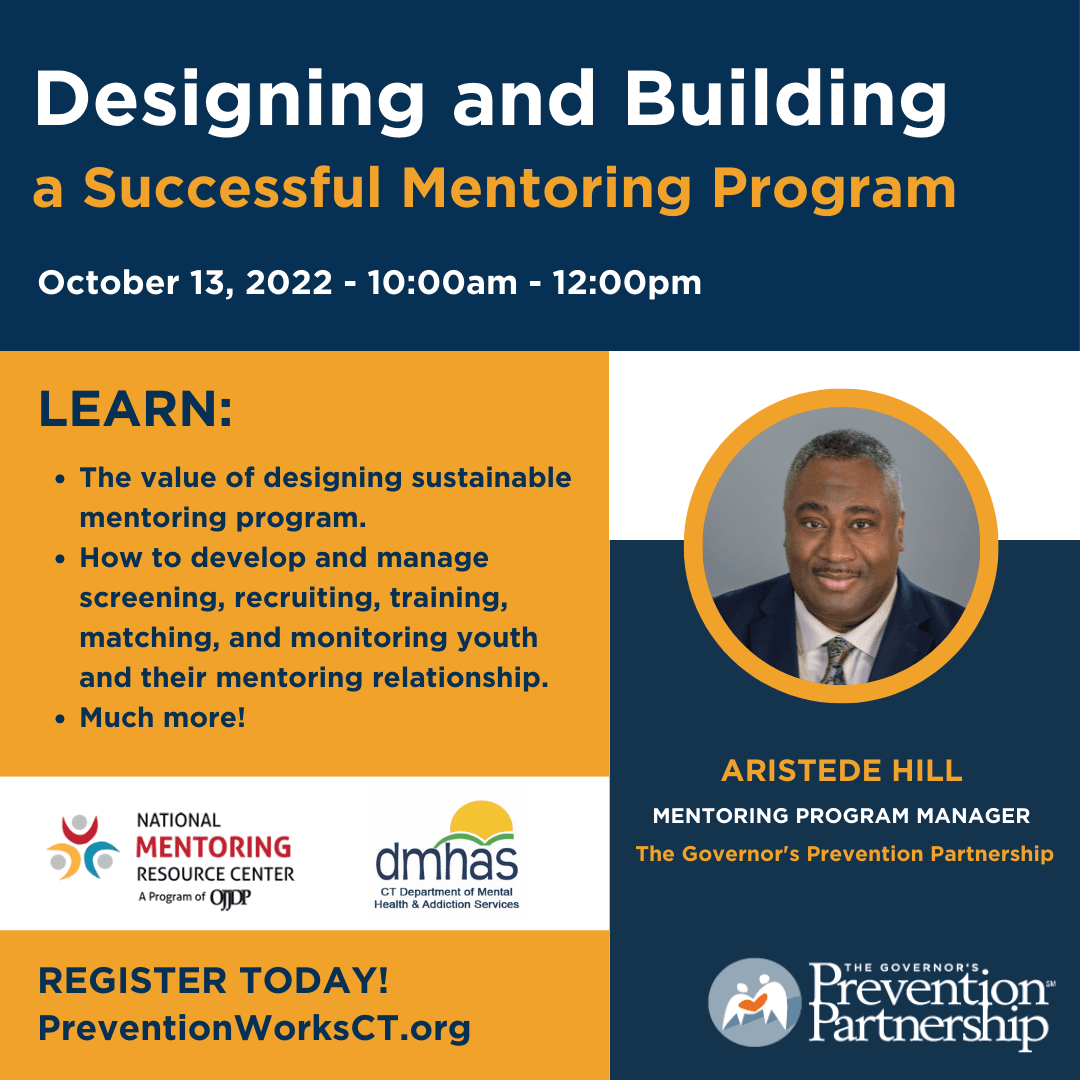 Design and Build - Starting or Improving your Mentoring Program
Many organizations like yours have recognized the value in youth mentoring as a prevention strategy.
Over twelve thousand children across the state have benefited from their participation in mentoring programs.
What distinguishes a mentoring program from other youth programs, and what exactly is involved in launching one?
If you are interested in starting a high-quality and effective youth mentoring program, this training opportunity is for you!


This training will cover:
The purpose of designing and planning a sustainable mentoring program
How to design a responsive and performance-based youth mentoring program
How to identify a mentoring program model most suitable for your needs and organization
How to develop and manage strategies for screening, recruiting, training, matching, and monitoring the youth and their relationship
How to incorporate the MENTOR/National Mentoring Partnership's Elements of Effective Practice in an interactive learning environment

How to apply resource materials for mentor program development and volunteer management

Recording Notice
This event will be recorded for hosting on our website and potential further use. By registering for this webinar, you are consenting to be included in this webinar recording.