Elements of Effective Practice for Mentoring™ Standard 2: Screening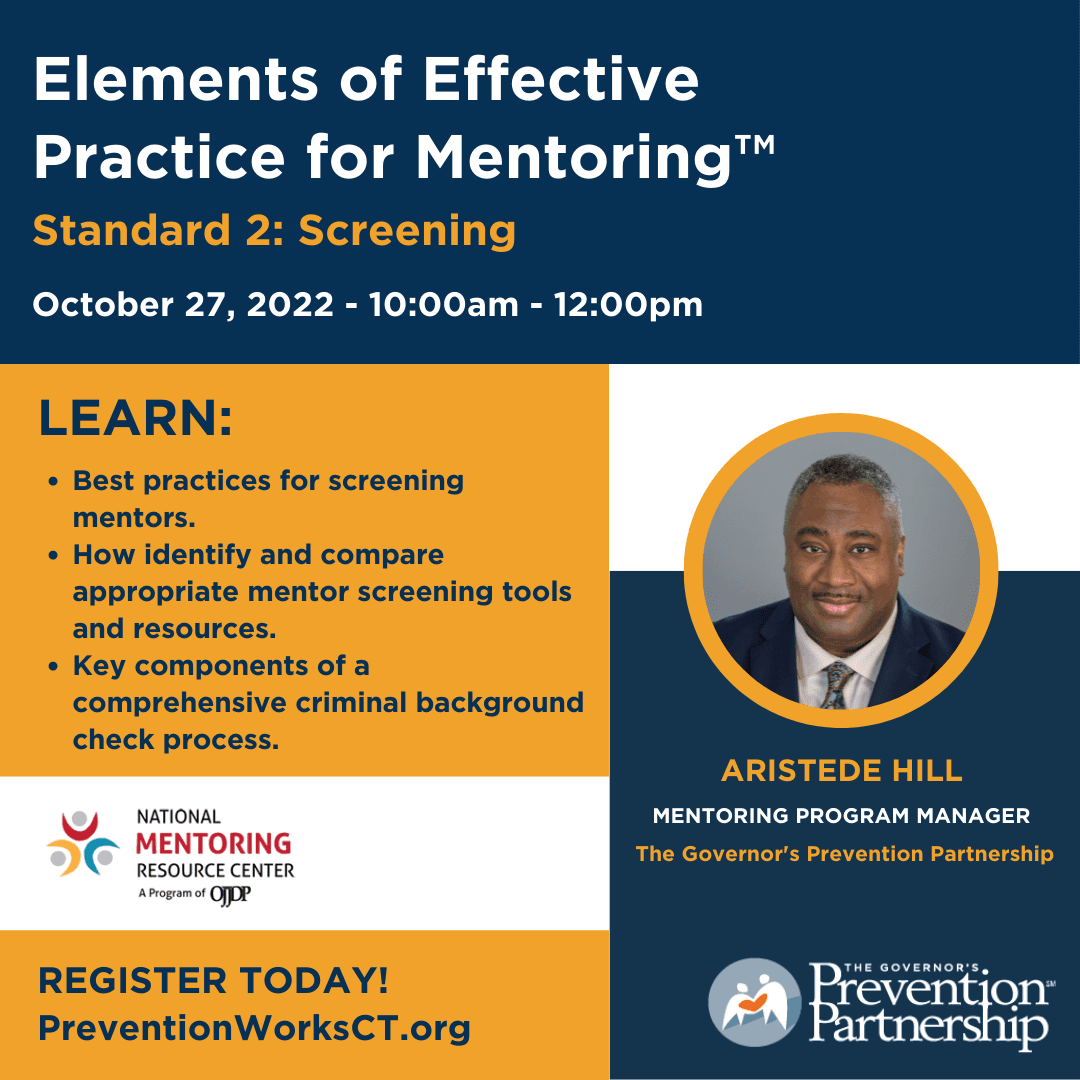 Elements of Effective Practice for Mentoring™ Standard 2: Screening
Careful screening improves the quality of your mentors and helps to ensure the safety of youth involved in your program, while minimizing the level of risk and liability.
This training will detail effective practices for screening potential mentors, including interview techniques and background checks.


Learning Objectives:
Identify best practices for the screening of mentors.
Identify and compare appropriate mentor screening tools and resources.
Identify the key components of a comprehensive criminal background check process
Recording Notice
This event will be recorded for hosting on our website and potential further use. By registering for this webinar, you are consenting to be included in this webinar recording.