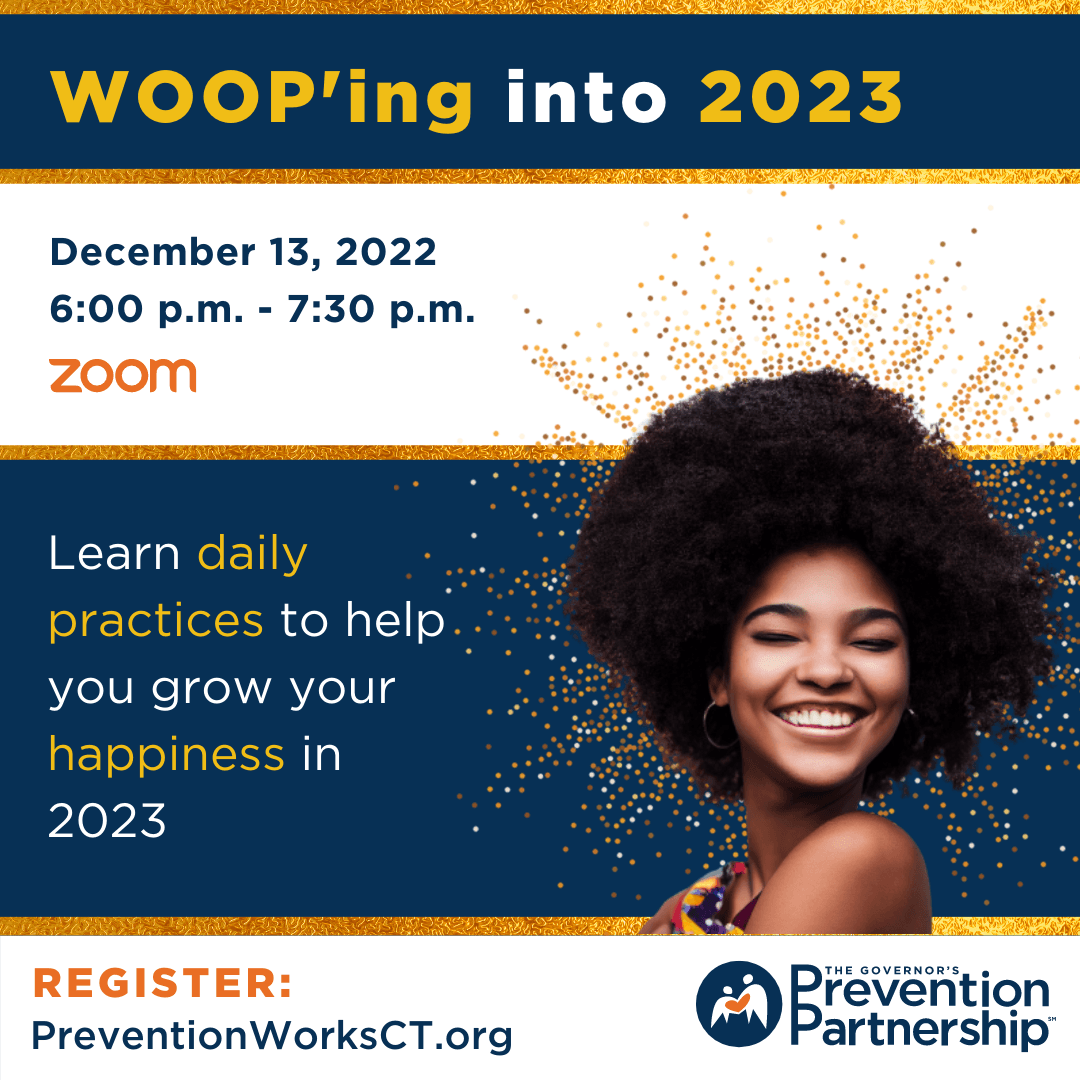 Start the New Year off Right by WOOP'ing into 2023!
Being a teenager can be tough! You're figuring out who you are and trying to make your way in the world. It's normal to feel down sometimes, but there are things you can do to increase your happiness.
We are thrilled to invite you to our upcoming event, WOOP'ing into 2023. This special event is for members of the Youth Advisory Board and any other interested young people who want to learn about the latest research on happiness and how to apply it to their lives.
At WOOP'ing into 2023, you'll have the opportunity to learn about the 10 Keys to Happier Living, as identified by Action for Happiness. You'll also be able to devise a personal outcome plan using the WOOP method that will help you achieve your happiness goals in 2023.
With these tools, you'll be on your way to a happier and more fulfilling life in the new year!
Trainers:
Wendy Mill, Program Coordinator, Youth Advisory, The Governor's Prevention Partnership
Chelsea Graham, LCSW
Sponsorship:
Thank you to the Connecticut Department of Mental Health and Addiction Services for sponsoring this event!