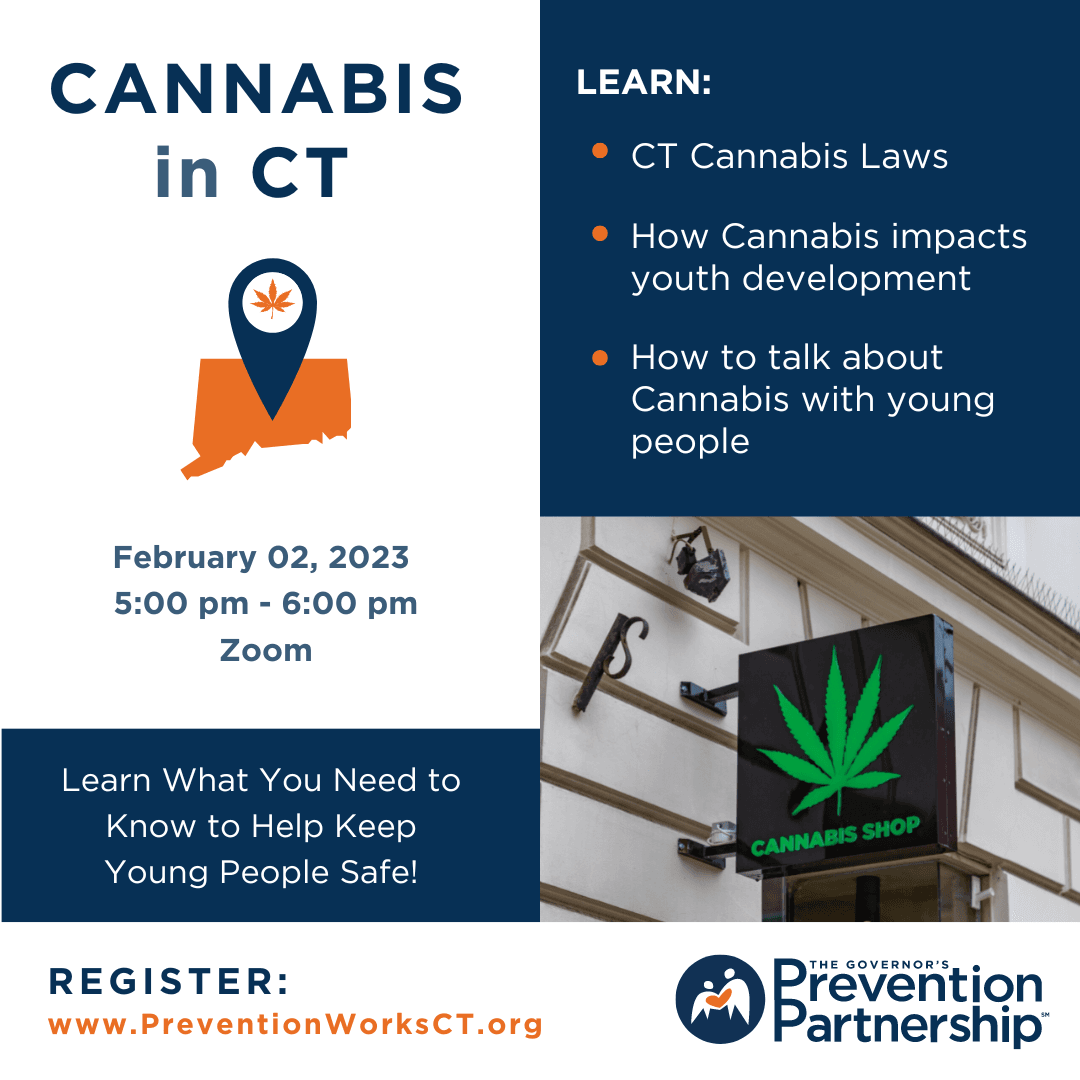 Become Informed About Cannabis in CT
Are you a parent, caregiver, or advocate for the state's young people who wants to learn more about cannabis use and the laws governing it in Connecticut? Join us for our upcoming event, "Cannabis in CT."
With the recent opening of cannabis retail stores in CT, it is more important than ever to talk about Cannabis in our state. At this informative webinar, you'll learn facts about cannabis use and its potential impacts on healthy development in young people.
Participants will leave informed about the laws around Cannabis in Connecticut and knowledgeable on how to broach the subject with young people in their lives.
Sponsorship:
Thank you to the Connecticut Department of Mental Health and Addiction Services for sponsoring this webinar!