Powerful Presenting: A Youth-to-Youth Public Speaking Workshop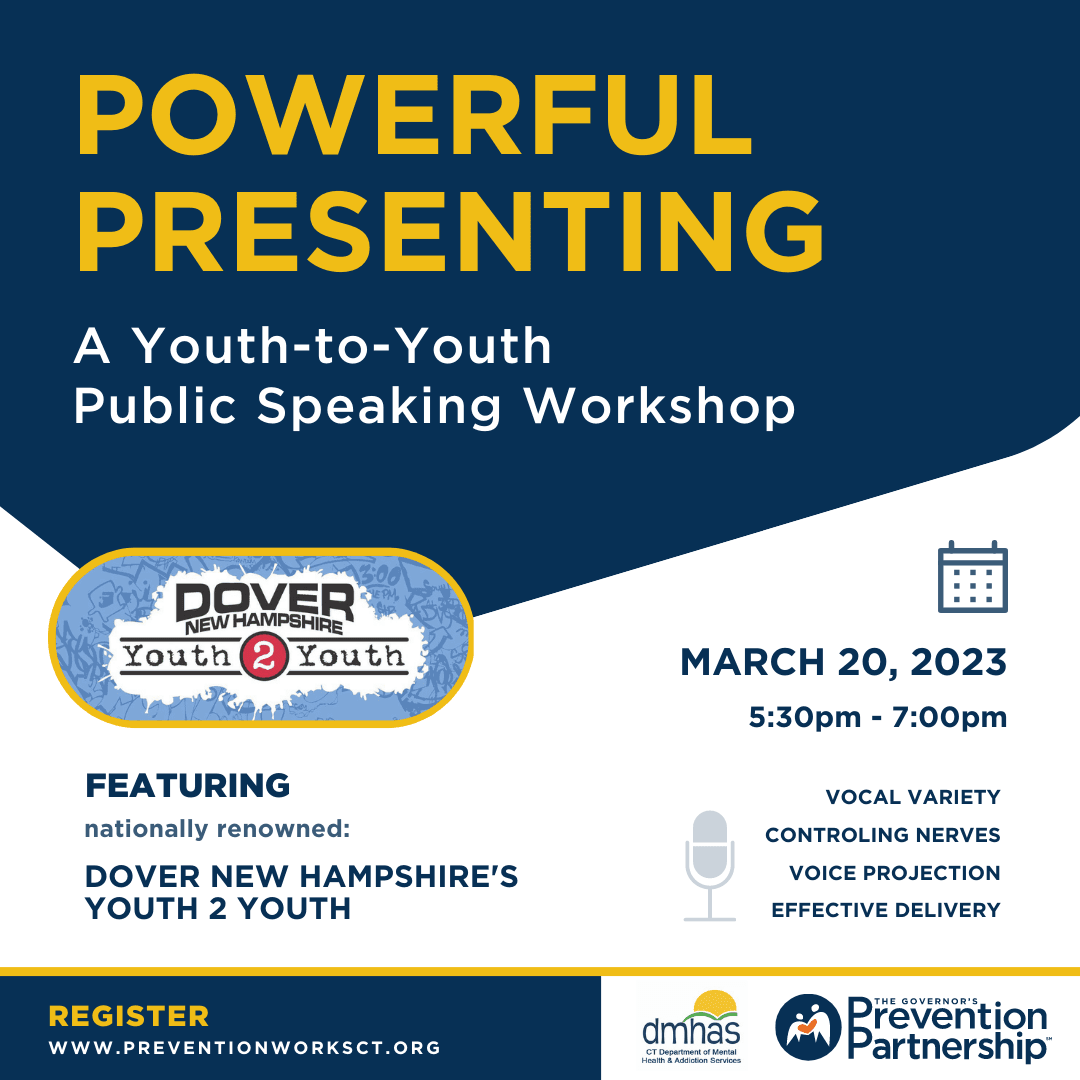 Master Public Speaking to Amplify Your Impact!
Make your message heard and make a difference in your community! Do you want to increase your skills in speaking to an audience? Join us for a youth-led workshop that will empower you to unleash the full power of your words and better serve as a change agent in your community.
We are excited to bring this training to you in partnership with Dover, New Hampshire's Youth-to-Youth program, a nationally acclaimed youth empowerment program. This interactive webinar will equip you with the presentation skills you need to deliver impactful presentations, no matter the audience size.
Led by youth leader experts in public speaking, this workshop is tailored to young adults who want to make a difference in their communities. You'll discover how to:
Deliver powerful presentations
Control and project your voice
Add animation to your delivery
Whether you're new to public speaking or just looking to polish your skills, this workshop will help you hone your speech craft. We hope to see you there!
Sponsored by:
We're grateful to the Connecticut Department of Mental Health and Addiction Services for their generous support of this event.