Everyday Mentoring Workshop - Part 1 & 2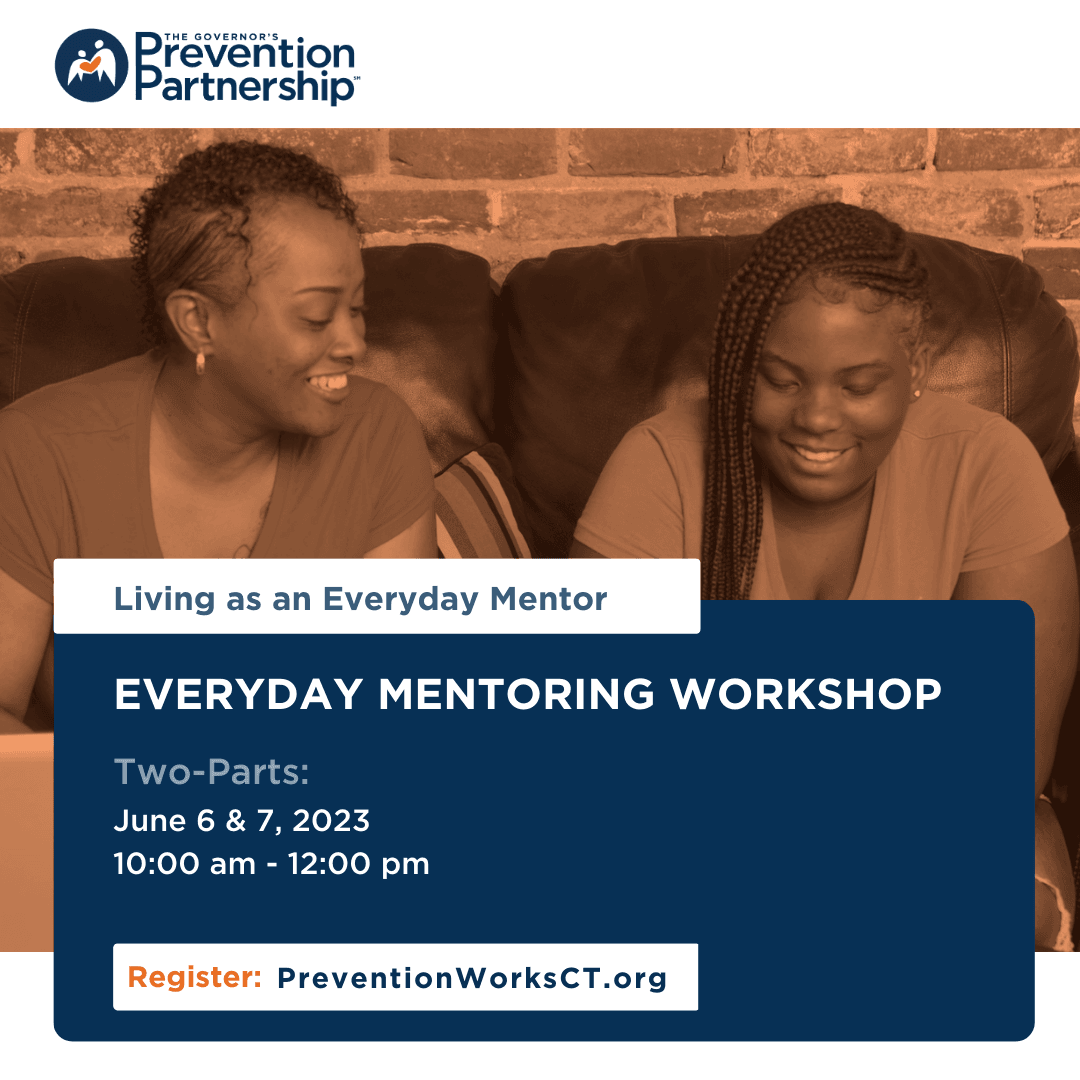 Become the Mentor They Need
Are you a caring adult looking to create strong, high-quality relationships with the young people in your life? Join us for the two-part Everyday Mentoring Workshop on June 6th and 7th, where you'll gain practical tools and insights to help you guide and support youth through experiential learning.
This comprehensive training is divided into two engaging sessions, designed to provide a well-rounded understanding of effective mentoring techniques.
During this interactive workshop, you will:
• Understand the importance of a strong youth-adult relationship
• Enhance your mentoring skills to support young people better
• Engage in problem-solving activities
• Learn how to access ongoing education and support from The Governor's Prevention Partnership
Don't miss this opportunity to become the mentor that can truly make a difference in a young person's life. Register today for both sessions and empower the youth in your community!