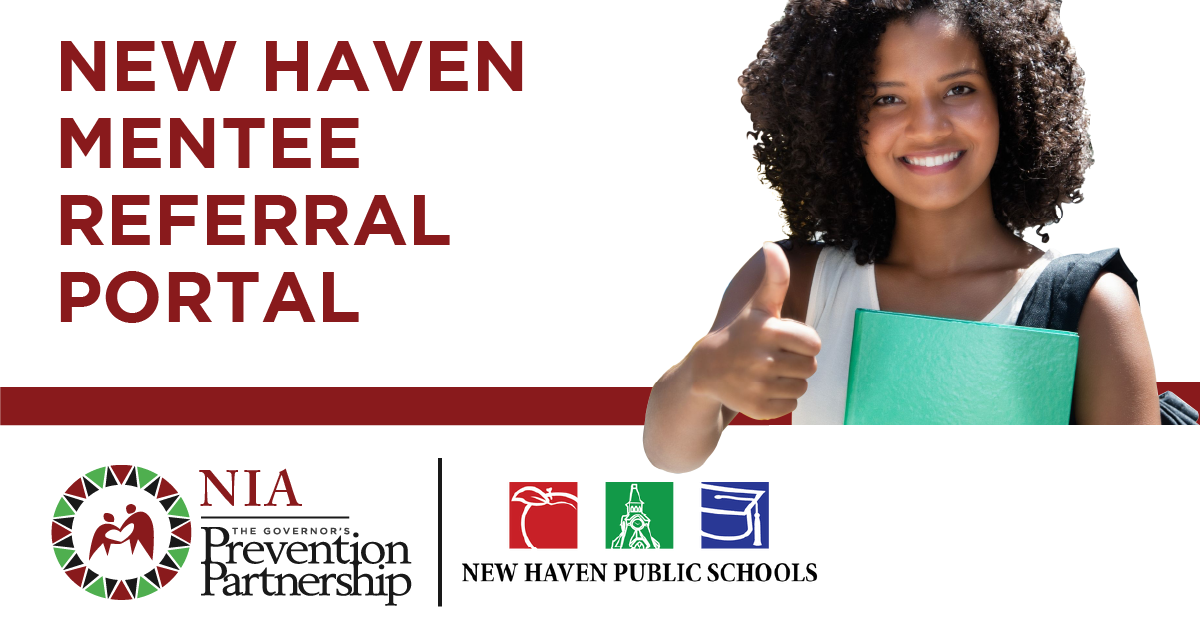 The New Haven Mentee Referral Portal helps refer New Haven young people who are in need of a mentor to the program that best suits their needs. This portal seeks to streamline the referral process, ensuring that the proper programs are notified in real-time.
Click the button below to get started setting a young person on their mentoring journey today!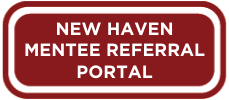 If you have questions or comments regarding the portal, please contact Aristede Hill (Aristede.Hill@preventionworksct.org).
NIA ADVISORY BOARD MEMBERS
Pam Mautte, BHCares
Gemma Lumpkin, New Haven Public Schools
Principal Mark Sweeting, Hillhouse High School
Edwin Baez, Hillhouse High School
Daniel Bonet-Ojeda, Hillhouse High School
Interim Principal Kermit Carolina, Wilbur Cross High School
Assistant Chief Bertram N. Ettienne, New Haven Police Department
Brittany Baines, The Governor's Prevention Partnership
Principal Derek Stephenson, Riverside Academy
Steve Mikolike, Riverside Academy
Victoria Giordano, The Children's Center of Hamden
Shirley West, Urban Community Alliance
Sheila Purushotham, The Children's Center of Hamden
Michael Awad, Yale/ONE STEP at Wilbur Cross High School
Doreen Abubakar, Community Place-making Engagement Network