DR. MENTOR'S CORNER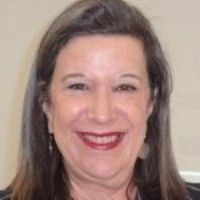 Being Mindful of Our Messaging
Recently Dr. David Dubois, administrator of the international mentoring ListServe, examined how young people who could benefit from mentoring are described. It prompted a number of responses from our colleagues in the field and worthy of our consideration.
As we begin a new year, it is important for mentoring coordinators to be cautious when describing youth who need mentors. "It is not uncommon, Dubois wrote, to use language or phrasing suggesting that the youth involved lack existing positive role models or adult support figures in their lives". He gives the example of a message he recently received that referred to a program as serving 'young people who need a positive adult influence in their lives'.
"This type of framing," he said, "while clearly entirely well-intentioned, may inadvertently suggest that young persons who are (or could be) served by a mentoring program do not already have loving and committed adults in their lives - parents, grandparents, aunties, teachers, after-school program leaders.
"As a parent," David said, "if I saw that this was the messaging being used by a program that was or was hoping to serve my child, it would probably give me pause and lead me to wonder about their assumptions regarding me and other adults already in my child's life. Likewise, as a prospective mentor seeing such messaging, I might be more inclined to see myself as being asked to operate in a 'savior' role of providing a positive adult influence to a young person who otherwise would be lacking it".
I think David makes a very important point. Many families are reticent to agree to their child being involved in a mentoring program because they wonder what might be wrong with them. I like to approach the messaging by reminding others that for all of us to be successful, it is an advantage to be surrounded by multiple mentors in our lives…which include family, friends, informal and formal mentors and others. On occasion someone, even a mentor, will tell me they grew up without any mentors.  As soon as I ask them to think through a guided imagery exercise of who might have been in that role as a supporter and guide when they were young, in school and at work, they begin, in fact, to think of a grandmother or older sister, coach, teacher, boss or others who have impacted their life.

I despise the term "at risk" and advocate for youth on the "road to (or brink of) success".  We are in the business of positive youth development. Labeling youth in the classroom, by the media, or in the community is damaging and may label them for life. Let's review our messaging and ensure that it is always positive and appropriate. 
For more information, contact Dr. Susan G. Weinberger, President of the Mentor Consulting Group, consultant to the CT Mentoring Partnership and Editor of this newsletter. She can be reached at DrMentor@aol.com.