MENTORING PROGRAM FEATURE OF THE MONTH
BRIDGEPORT PUBLIC EDUCATION FUND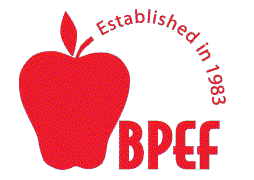 Mentoring for Academic Achievement and College/Career Success
The Bridgeport Public Education Fund (BPEF) was established in 1983. Its mission is to develop programs and mobilize the community for quality public education in Bridgeport, CT. 
Mentoring for Academic Achievement and College/Career Success (MAACS), a program of BPEF, Inc. began in 1988.  MAACS' mission is to pair high school students with college students to prepare them for college admission and to successfully complete their college education.
A second program, the College Assistance Program (CAP) began in 2003 as a response to the needs of mentored students dropping out of college.  As of September 2015, career preparation and corresponding resources were included in the scope of work with the mentors and mentees.
Faith Harrison-Villegas has held the position of Program Coordinator for MAACS since 2007.
MAACS mentors are college students from the local colleges and universities in Fairfield County with diverse backgrounds.  The mentors have to be sophomores or greater with at least a 3.0 Grade Point Average (GPA).  The universities of Bridgeport, Sacred Heart, Fairfield and Southern Connecticut State University have been great assets to the program, assisting with mentor recruitment and retention.
Currently MAACS has more than 240 matches at 4 public high schools in Bridgeport, CT. The program emphasizes 1:1 matching for improved outcomes and as an element of effective practice.  However, there are times when small group mentoring takes place. Matches meet in the allocated program space at each high school served by the program.  Match meetings can occur in the library or guidance counselor's office when necessary or appropriate.
When asked what changes she has observed in the program over the years, Faith commented that "the increase in standardized testing and decrease in certified educators/staff have created additional external challenges for the students and community that we serve.  Students are spending additional time preparing for tests therefore cannot be released for their scheduled weekly mentoring sessions.  Some classrooms are consolidated, being facilitated by a substitute teacher or relocated throughout the buildings which makes finding the students difficult and impacts the ability of the program to mentor on a consistent basis.  Even with these external challenges, the MAACS program tries to address them in a timely and successful manner."
MAACS evaluates success in a number of ways.  Every mentee and mentor is given a survey to complete that allows them to provide feedback and programmatic input about operations, progress of the match and effectiveness of the program.  Success for MAACS is also evaluated in a longitudinal manner through the College Assistance Program (CAP).  Students in CAP are supported and tracked throughout their educational journey.  Once a student completes their course of study and/or graduates from a program, this is considered one more successful student.
The College Assistance Program (CAP) is a unique feature of MAACS.  CAP offers financial, academic and social/emotional supports for the students.  CAP scholars are given stipends every semester that they remain in school.  The CAP scholars are also eligible for emergency financial assistance to cover the cost of items such as tuition balances, textbooks, transportation, and related fees once they reach sophomore year in college.  BPEF, Inc. operates the only college/career preparation and success program in Connecticut that follows and supports its students from high school through post-secondary completion.  Recently MAACS expanded its services beyond the scope of college preparation to include other post-secondary options such as certificate and specialized training programs.
The Elements of Effective Practice, mentoring's quality assurance standards, frame the work that MAACS does and inform policy and procedures for the programs.  The Elements and the corresponding checklist are utilized to ensure that the program adheres to "what works" in an effort to achieve the greatest outcomes for the students and families it serves. 
When interviewed, Harrison-Villegas stated with pride that BPEF, Inc. and its programs have garnered great support and respect from the community and education advocates for a long time.  She hopes that the programs are able to increase funding in order to replicate them on a larger scale in the state of CT and perhaps even nationally. "The MAACS and CAP programs work," she stated "because we build long-lasting relationships with the students beyond high school.  Students have access to MAACS staff and resources long after they have graduated from high school.  Showing the students that they always have someone reliable and trustworthy in their corner who is there to help them succeed makes a big difference."
Congratulations to Faith Harrison-Villegas, staff, mentors and mentees of the Mentoring for Academic Achievement and College/Career Success for bringing quality mentoring through this unique program to Bridgeport for the past 28 years.
_____________________________
(Editor's Note:  MAACS is one of the Connecticut programs that has worked with The Partnership to begin using MentorCore, a data management system designed specifically for youth mentoring programs.  By setting up this system for their program and  taking advantage of electronic management for mentee, mentor, and match information, the program is poised to streamline reporting and make the day-to-day monitoring of activity easier.)