March 2016
Letter From Our President and CEO
The 15th Annual Corporate Mentoring Honor Roll Breakfast will take place on April 6, 2016 at the Hartford Marriott Downtown, 200 Columbus Boulevard, Hartford. Breakfast will be served at 8 a.m. followed by an outstanding program that includes honoring the companies you nominate. Tickets are $70. There is still time to register for the event before April 1, 2016. Don't forget to inquire about attending through sponsorships for non-profits.  This year's theme: Closing the Mentoring Gap is focused on highlighting the need to reduce the number of youth on waiting lists in local mentoring programs.
Our two special speakers for the event are: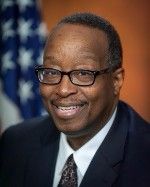 Robert L. Listenbee, Keynote Speaker
Administrator, Office of Juvenile Justice and Delinquency Prevention
Robert Listenbee believes "Every child deserves the opportunity to grow up with the guidance and support of a caring adult."  He was named by President Obama as the administrator of the Office of Juvenile Justice and Delinquency Prevention, where he has supported mentoring programs through discretionary funding, research, and support.  He has seen firsthand the transformative power of mentoring in his former role as Chief of the Juvenile Unit of the Defender Association of Philadelphia.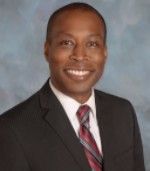 Scott D. Jackson, Honored Speaker
Commissioner, State of Connecticut Department of Labor
Scott D. Jackson was appointed Commissioner of the Connecticut Department of Labor in February 2016 by Governor Dannel P. Malloy. A graduate of Cornell University, Commissioner Jackson was previously Mayor of Hamden, leaving the office in 2015 to become Connecticut's Undersecretary for Intergovernmental Policy at the State of Connecticut's Office of Policy and Management. In 2012 he was appointed by the governor to serve as chairman of the Governor's Sandy Hook Advisory Commission following the mass shooting at Sandy Hook Elementary.
For the past fifteen years, local corporations have been incredibly generous in investing in our mentoring work. They also know that mentoring truly is a sound investment.  The Governor's Prevention Partnership is currently preparing this year's list of corporations that support mentoring in the state of Connecticut. These will be placed on the 2015 Corporate Mentoring Honor Roll.  If you have not done so yet, program coordinators should not miss this opportunity to recognize and include your partners on the list.   In order to be honored, companies that you recommend must meet at least three of the following criteria:
The CEO formally commits to support youth mentoring.
The CEO or at least one member of senior management is a mentor.
The company has a policy regarding employee release time for mentoring.
The company has a designated employee to oversee internal coordination of their program.
The company has formed a mentoring alliance with a sustainable mentoring organization or program.
At least 10 employees or 1% of the company workforce, (whichever is larger) are involved in mentoring.
The company provides financial support, sponsorship, in-kind, or other activities of support (E.g. allowing use of facilities, or donating event tickets, among others).
As a partner you have the opportunity to ensure we formally acknowledge companies that support your efforts. Please complete this form if you would like us to give an award to your business partners at our Corporate Honor Roll breakfast.  
We at the Partnership have embarked on the journey of developing our 3-year strategic plan.  As this process is reaching its final assessment and data collection stage, I have received many positive reports from programs across the state on the research-based benefits of mentoring for young people. The reports confirm that mentored youth exhibit: better school attendance, less drug and alcohol use, improved self-esteem and attitudes towards others, better communication with parents, and increased likelihood for post-secondary opportunities. Through this process, you have indicated that there are up to 2,000 youth across the state right now waiting for a mentor.  We want to close that gap.
Thanks to everyone who provided information to help shape our strategic plan.  I am hoping to see all of you on April 6th and look forward to making the call this year to corporations to recruit mentors to serve youth on your waiting lists.  
Sincerely,
Jill Spineti
President and CEO