September 2017
PROGRAM SPOTLIGHT: E3 at Oxford High School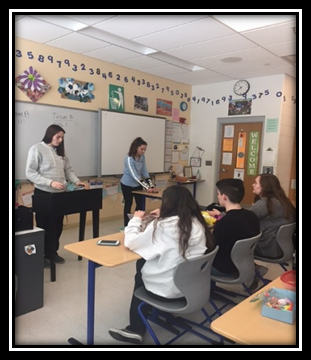 During the 2016-2017 school year, Oxford High School located in Oxford, Connecticut participated in E3: Encourage, Empower, Engage, The Partnership's peer-to-peer substance abuse prevention program.  In spring 2016, senior Kelly Ward with the support of her Capstone advisor reached out to The Partnership about implementing a substance abuse program at her school.  Meetings first with Kelly and her advisor, and later including the vice-principal and principal were held to discuss students' interests, the needs of the school, and their capacity to implement a prevention program.  Options including Students Against Destructive Decisions (SADD) and E3 were explored, and ultimately, the school chose to implement E3.   Kelly oversaw the initiative as her Capstone project, working closely with her advisor and Partnership staff.  The program was facilitated by a group of 20 juniors and seniors.  The whole freshman class participated in E3 in 2016-2017, reaching 125 students with prevention messages. 
This partnership was effective thanks to the dedication of Kelly Ward, her advisor, and the school administrators.  Critical to setting it up for success was the work that happened prior to starting the program, in assessing what the school needed, what they were able to accommodate and matching that up with available programming.
For assistance in finding a program that is right for your school or community, or learning more about The Partnership's prevention efforts, please contact Kristen Granatek, Director of Prevention Initiatives, 860-757-3531.