April 2017
Community Spotlight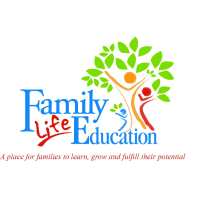 PREVENTION PROGRAM SPOTLIGHT:  Preventing Substance Abuse among Latino Youth in Hartford
An exciting new, as of yet unnamed project was launched in February 2017, focusing on preventing substance abuse among Hispanic/Latino families and youth in Grades 4-12 in Hartford, Connecticut. It is supported through generous funding from the United Health Foundation.  
The project empowers Hispanic/Latino families and youth to reduce factors that make substance abuse more likely by implementing a culturally responsive awareness campaign, strengthening connections with community supports, and increasing access to interventions for youth.
The Governor's Prevention Partnership, in collaboration with Family Life Education will implement the comprehensive initiative using evidence-based prevention strategies. The program addresses the complex individual and environmental factors that negatively impact the health and well-being of Hispanic/Latino youth in Hartford, and elevates awareness of the dangers of substance abuse among this vulnerable population.
This multi-tiered project will first develop and launch an effective, culturally responsive public awareness campaign that uses print, radio, TV and online media outlets, closed circuit community screen networks, and wide dissemination of information and materials through merchant associations, neighborhood centers, community-based organizations, and health centers.  The first line of defense is raising awareness about the harms associated with adult and youth substance abuse with specific calls to action to equip parent activists and community leaders with tools for "taking back" their community.
With a culturally-responsive public awareness campaign in place, tailored parent workshops and support groups in a community cafe style will educate and connect parents about specific issues that include talking with children about topics such as drugs and alcohol, harms associated with marijuana and opiates and what to do when a child has already begun using substances.  Community cafes will be led by trained parents, allowing for exchange of information and ideas from one parent to another.  The expected outcomes for the community cafes include increased knowledge about substance abuse and confidence in their role as parents and increased awareness about available community supports and services.
Another tier of this initiative includes identification of high-risk youth and referral for services including tutoring, mentoring, after-school enrichment activities, case management and behavioral health and mental health services.  A tool for accessing and referring youth to services will be developed, building on community supports that are already in place through Family Life Education and the City of Hartford.
There is an urgent need for cohesive, accessible, community-based strategies to help prevent early substance abuse among Hispanic/Latino youth and their families before it progresses to heroin and/or opioid use later on. Ultimately, The Partnership and Family Life Education will develop an effective approach, tools, and evaluation data that can be packaged and shared with other communities in the state and nationally. 
For more information, contact Kristen Granatek, Director of Prevention Initiatives at Kristen.Granatek@PreventionWorksCT.org.