Prevent Bullying

Superintendents, principals, guidance counselors, school climate specialists, special education directors, and other education professionals...
Improve School Climate for Students with Disabilities includes resources to make your school a welcoming environment for students, staff, parents and members of the public with disabilities.
Improve School Climate for Students with Disabilities provides you with the resources to support students in your school with disabilities.  This includes training modules which you can implement in your school, as well as a handbook to create an All-Abilities Alliance bringing students with and without disabilities together to raise awareness.  These new resources aid in improving school climate overall and creating an inclusive daily environment where all kids can thrive and grow.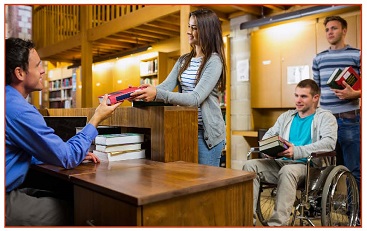 Improve School Climate for Students with Disabilities contains four modules: Administrators, Teams (for staff involved in developing IEPs and 504 plans), Parents, and Disability Bias Awareness. The goal is to help schools and parents understand how the law protects students with disabilities as well as how the IEP or 504 plan can be used to mitigate bullying and harassment when students with disabilities are involved in bullying, as either a target or an initiator. The Disability Bias Awareness module is geared toward reducing unintentional disability-based bias among staff and administration.
Ideally, these trainings can be implemented in a school alongside an All-Abilities Alliance, a school club with a mission of promoting disability awareness and inclusion. By providing both the training for adults and the opportunity to empower students to make a difference, everyone can contribute to a positive school climate for all students. The Governor's Prevention Partnership offers a handbook and support to help schools start an All-Abilities Alliance, as well as support for schools looking to implement these training modules.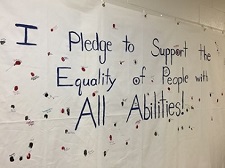 Please click here to request the Improve School Climate Training Modules and/or the All-Abilities Alliance Handbook.