Prevent Underage Drinking & Substance Abuse


THE TIME TO MOBILIZE TO PREVENT LEGALIZATION OF   RECREATIONAL MARIJUANA IN CONNECTICUT HAS COME!
 We want your voice to be heard!

Attempts to legalize recreational marijuana in Vermont have failed, with the propsed bill dying in its House of Representatives on Tuesday.  Vermont was expected to become the first state in the nation to legalize recreational marijuana through legislation rather than a ballot initiative.  This is very encouraging news for us, especially since Connecticut would have to follow a similar path.  
Recreational legalization is NOT inevitable across the nation and is NOT inevitable in Connecticut.  
People continue to be 'dazed and confused' about the realities of marijuana use and legalization including the myths about the revenue it will generate, the collateral effects it will have on Connecticut youth, and how it relates to social justice issues in a state that has already decriminalized small amounts of it.  
There is only a little over a week to go before the Marijuana Policy Boot Camp!
The day's keynote speaker, Kevin Sabet, PhD, founder and CEO of Smart Approaches to Marijuana (SAM), has been called the quarterback of the anti-drug movement by Salon and was labeled the #1 enemy of recreational marijuana legalization by Rolling Stone.  You won't want to miss his national expertise coming to Connecticut.  
Together, our collective voice WILL be heard as state legislators consider legalization in Connecticut.
 
Friday, May 13, 2016
8:30 AM - 3:00 PM
Goodwin College
One Riverside Drive, East Hartford, CT
Cost: $50 per person, includes lunch and all materials
Post-C credits available to law enforcement personnel who attend the full conference.
Scholarships are available!
For more information about scholarships:
Contact Roland Harmon at: 860-523-8042 Ext. 18 or
Roland.Harmon@PreventionWorksCT.org
Attendees will be entered into a drawing to win tickets to the June 18, 2016 Red Sox vs. Mariners game!
The Marijuana Policy Boot Camp will:
Debunk the myths of legalization
Lay groundwork to "Stop Pot CT"
For more information:
Contact Kristen Granatek at: 860-523-8042 Ext. 53 or
Kristen.Granatek@PreventionWorksCT.org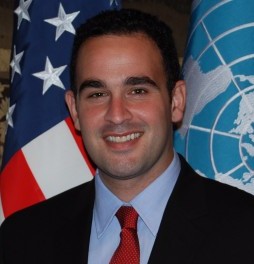 Keynote Speaker:
Kevin A. Sabet, Ph.D
President and CEO of Smart Approaches to Marijuana (SAM)
Kevin Sabet, PhD,  is a former member of the Obama Administration where he served as Senior Advisor at the White House Office of National Drug Control Policy.  Dr. Sabet is an international consultant on a wide range of drug policy issues, as well as an author and professor.  He co-founded SAM (Smart Approaches to Marijuana) with Patrick Kennedy, son of the late Senator Ted Kennedy.  He is an expert in evidence-based drug prevention, treatment, and law enforcement, as well as the impact drug legalization has on communities. 
Here is a recent clip of Dr. Sabet debating drug policy with the former Deputy Prime Minister on the BBC recently. 
*Note: The clip is about 5 minutes long. Dr. Sabet is the 2nd person interviewed.